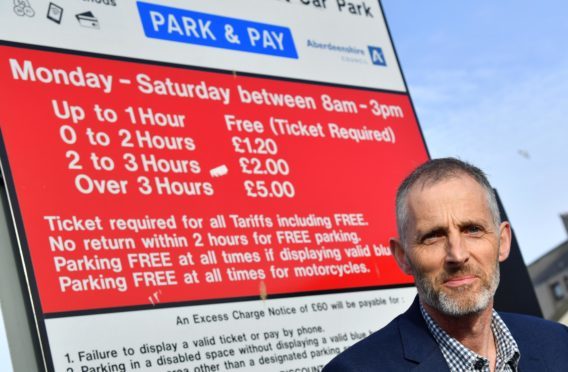 Aberdeenshire Council's move to scrap free parking at its off-street car parks is a "kick in the teeth" for local companies, it was claimed last night.
The local authority's infrastructure services committee yesterday voted in favour of new tariffs for pay and display sites in towns including Peterhead, Ellon, Stonehaven and Banchory.
Instead of the current system, where motorists are allowed to freely park for up to an hour, they will now have to pay 50p.
However, the subsequent charges for longer parking periods will be cheaper than they are currently, with £1 for one to two hours, £3 for two to five hours, and £5 for more than five hours.
The new costs will come into force from the start of September.
Derek Ritchie, manager of the We Are Inverurie business improvement district said: "I think this is a kick in the teeth for local business to be honest, and I'm very disappointed.
"At a time when a lot of businesses are struggling, especially retail, due to increased costs from business rates and the like, this is something that certainly won't help town centre businesses.
"But on the bright side, it is only 50p for a full hour, which is appreciated, and it is a positive that it will be cheaper for longer term parking.
John Pascoe, from the Rediscover Peterhead business group added: "We feel and the levy payers in town feel that the hassle-free, cost-free parking was a good thing for businesses in the town centre.
"For us, this is just another barrier to town centre regeneration."
The new parking charges were passed by nine votes to three by the committee.
Committee chairman Peter Argyle said: "Everybody who uses the pay and display car parks – which is only 25% of all the places we have – will share the costs.
"At the moment, 80% of those who use pay and display car parks are using the free period, so it's really unfair that the minority of people who use it are in effect paying for the majority of the car parking operation across Aberdeenshire.
"We have to move away from that so we're aiming to spread the cost by charging 50p for the first hour.
"And at the same time, we're putting in a cashless system where people will be able to pay more easily – and after an hour, people will be paying less than they are currently.
"We've made it as fair and simple as we can."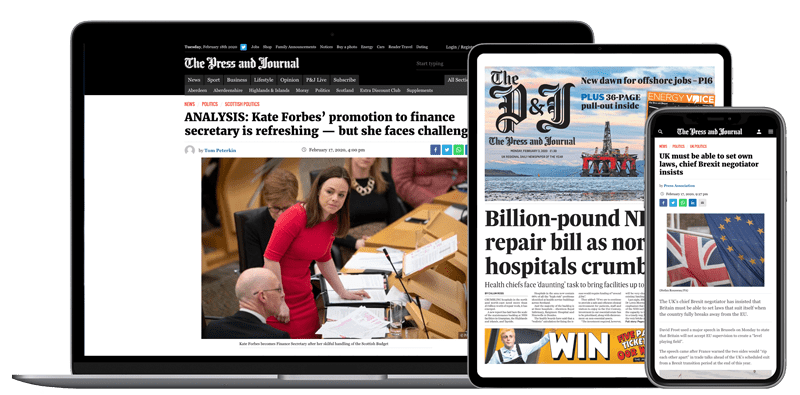 Help support quality local journalism … become a digital subscriber to The Press and Journal
For as little as £5.99 a month you can access all of our content, including Premium articles.
Subscribe