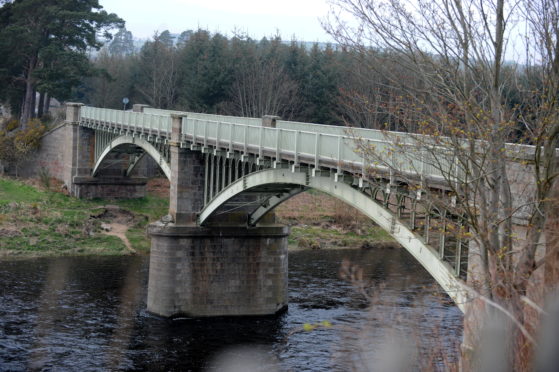 More than 700 people have signed a petition to save a historic bridge between two Deeside communities, after it was suddenly closed to traffic earlier this year.
Engineers from Aberdeenshire Council were forced to close off Park Bridge in Drumoak to vehicles in February when serious defects were spotted during a routine inspection.
The authority has since advised that no decision has been made on the long-term future of the A-listed crossing, which carries the C35K road over the River Dee.
The structure, which was built in 1854, had been most commonly used by motorists switching from the south and north Deeside roads, and those travelling between the villages of Drumoak and Durris.
Local residents claim the closure has created a major division between the two communities on either side of the river, as drivers have been faced with an eight-mile diversion via Durris Bridge, near Crathes.
Among those who signed the petition to save the bridge are families wanting to take their children to scout meetings, residents on the south side of the river who use the Drumoak post office, and more.
Sarah Stewart, who started the petition, said the crossing provides a crucial link between the two sides of the Dee.
In an online post, she said: "For years, the villages of Drumoak and Durris have been linked by Park Bridge, and the community created between these villages is one that all who live there are very proud of.
"It works as one in respect of many aspects of life – from baby and toddler groups, to running clubs, to the church community, to the bowling club, to the beavers and scouts, to use of community facilities, and that is really just the tip of the iceberg.
"Whilst the alternative accesses may not seem too distant on a map, they are a significant detour for those living in the community.
"This is resulting in members of the community no longer being able to have the same access to what is on offer."
She added: "We acknowledge funding restrictions, but the bigger picture needs to be considered here to prevent our place, our community – a strong and vibrant community – from being devastated by the loss of what is for us a key piece of infrastructure."
A spokeswoman for Aberdeenshire Council said that no decision has yet been taken on the long-term future of Park Bridge, although it does remain open to cyclists and pedestrians.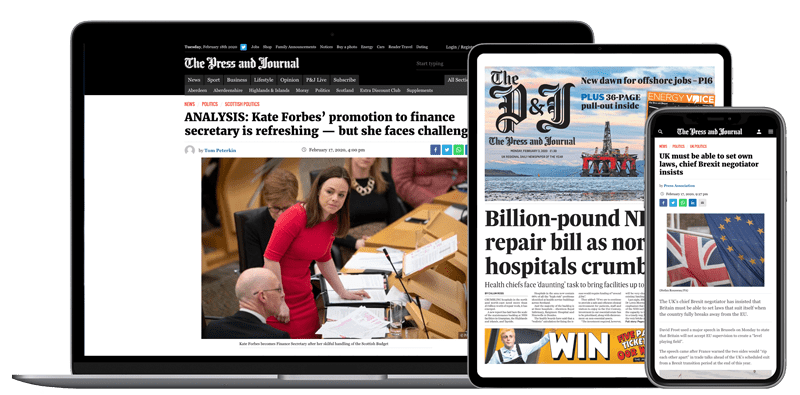 Help support quality local journalism … become a digital subscriber to The Press and Journal
For as little as £5.99 a month you can access all of our content, including Premium articles.
Subscribe