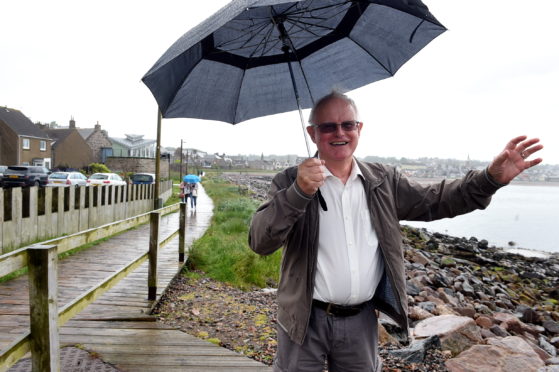 Stonehaven's popular beach boardwalk will undergo a £250,000 transformation after receiving funding from the Scottish Government.
The refurbishment of the coastal town's path is one of three projects across Aberdeenshire to benefit from the latest round of funding from the £50 million Town Centre Fund, which was announced in December to boost local economies.
The ageing wooden path has been subject to severe wear and tear from the sea, wind and sand at Stonehaven Beach, as well as thousands upon thousands of seaside strollers over the years.
It is understood the new and improved boardwalk, which will extend from the Backies car park at the harbour to the end of Market Lane, will be built from concrete to help it survive the elements.
It will also feature new seating for people wishing to rest their legs and take in the stunning scenery.
The Stonehaven scheme was selected by a special panel created to determine which projects in Aberdeenshire most deserved a cash boost.
The boardwalk improvement has been formed to help ease access from the town centre to its scenic harbour.
Stonehaven and District Community Council chairman, Raymond Christie, said: "A lot of people and groups in the town have been wanting this for a while, and now we have a lot of money to finally get it done.
"The boardwalk right now is in a pretty poor state and really needs renewed, so it's brilliant we have the money to do that.
"This will bring a very big improvement to Stonehaven."
Stonehaven and Lower Deeside councillor, Sarah Dickinson, said: "Stonehaven has a wide variety of independent shops and services in its town centre and, like at the harbour and further along the front, there are also some lovely places to stop and have a drink and bite to eat while there.
"Our beachfront is a wonderful amenity and a new boardwalk will make a fantastic difference not just for visitors but for residents as well."
Fellow ward councillor, Wendy Agnew, added: "The boardwalk is a favourite walk of a lot of people, so this really is brilliant news."
The two other communities to benefit from the latest round of funding are Portlethen and Turriff.
The Turriff Business Association has been awarded £40,000 to install CCTV, and £35,100 will be spent improving The Green business area in Portlethen with new signage, landscaping, lighting, benches, parking spaces and more.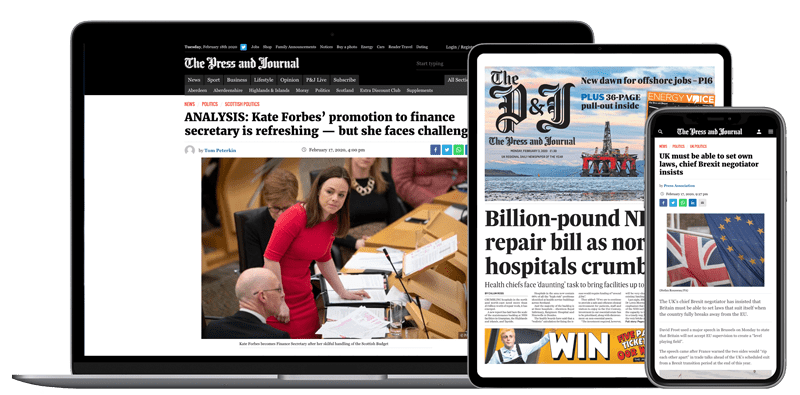 Help support quality local journalism … become a digital subscriber to The Press and Journal
For as little as £5.99 a month you can access all of our content, including Premium articles.
Subscribe