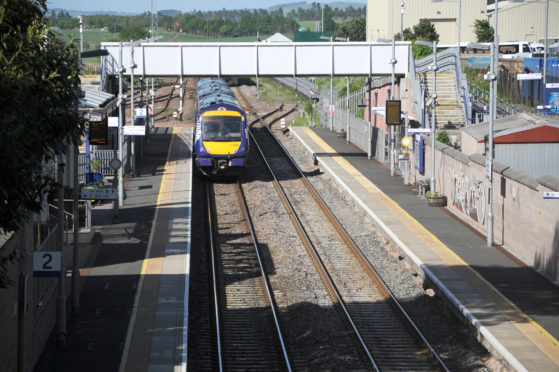 A public meeting with the managing director of ScotRail has been organised for residents of Laurencekirk who feel train services in their community have gone off track.
The town's station has been bypassed by Aberdeen to Glasgow trains since timetable changes were introduced by the operator in December.
Angus North and Mearns MSP Mairi Gougeon said the changes have resulted in locals travelling by other means to Montrose, before taking a train down to the central belt – and an "unprecedented" number of complaints.
A petition appealing for ScotRail to reverse the changes has subsequently garnered more than 700 signatures.
And now Ms Gougeon has organised a public meeting with the managing director of Scot Rail, Alex Hynes, to allow residents to raise their concerns in person.
Ms Gougeon said: "This is a huge issue affecting hundreds of constituents who use the train regularly.
"To hear reports of people driving to Montrose, instead of using the station in Laurencekirk for their commute, is incredibly frustrating and not what the reopening of this station was all about.
"I have been inundated with complaints from constituents, both directly at surgeries and via my office, about changes to services that now see all trains travelling south terminating at Montrose.
"We should be doing all we can to encourage train travel, not actively discourage it by forcing people to take their cars for journeys, or to travel to stations further afield.
"I would urge anyone impacted by the timetable changes and quality of services to come along if they can and, if they cannot, to please get in touch with me directly and I will be happy to raise their concerns."
A spokesman for ScotRail argued that daily services at Laurencekirk have increased from 24 to 40 since December, with an additional 5,000 extra seats each day along the route.
He said: "The improvements made to our timetable last December were another milestone as we work to provide better services for Scotland's railway.
"This was just the first phase of the work we are doing to deliver for our customers over the coming year.
"The investment the ScotRail Alliance is making to modernise Scotland's railway, and introduce new and upgraded trains, means we will deliver faster journeys, more seats, and more services for our customers."
The public meeting will be held on June 28, at 2pm, at the Mearns Community Campus in Laurencekirk.