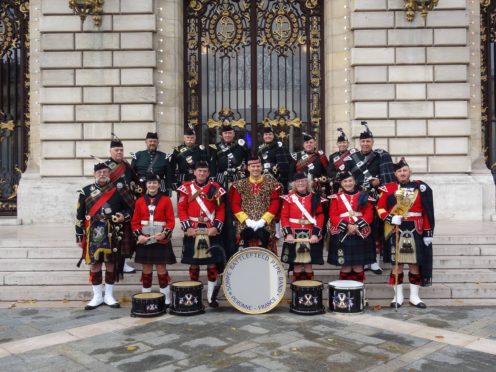 A pipe band formed to commemorate the sacrifice of Scottish soldiers in northern France will perform a poignant tribute in Deeside next month.
Several pipe bands already play at the Aboyne Games, but this year they will be joined by the Somme Battlefield Pipe Band.
The French band is visiting the games as part of two-week Scottish tour to mark its 30th anniversary – and will acknowledge the contribution that men from the local area made to Britain's war efforts.
Five of Aboyne's sons who are listed on the village's war memorial died during the months of the Battle of the Somme.
The Somme Battlefield Pipe Band, made up of volunteers, aim to promote the music and history of Scottish soldiers and their regiments during their time in northern France and the Somme area between 1914-18 and World War II.
In addition to playing throughout the day at the games, the band, which has 27 members, including representatives from all 10 Scottish infantry regiments who fought in the Great War, will close the day's proceedings by performing the Beating Retreat.
Alistair Grant, chairman of Aboyne Highland Games, said: "This community lost many of its sons during both world wars and it is heartening to know that their sacrifice, and that of so many others, is being remembered by the men and women of the Somme Battlefield Pipe Band.
"As the sound of the band's pipes and drums echo around the arena while the chieftain's banner is lowered, drawing the games to a close next month, it will be a very poignant moment of reflection for many.
"It is exactly 100 years since the games (which were founded in 1867) resumed after six long years in abeyance during World War I. The skirl of the bagpipes would have provided a happy clarion call to visitors to signal the recommencement of proceedings, so it is fitting that the band is joining us a century on."
The Aboyne Games will be held on August 3 at the village green. There will the usual heavyweights, athletics and dancing competitions from 10.30am. For more information visit www.aboynegames.com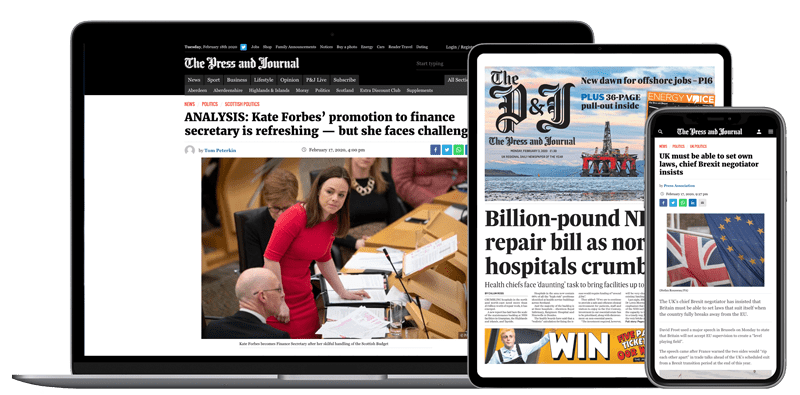 Help support quality local journalism … become a digital subscriber to The Press and Journal
For as little as £5.99 a month you can access all of our content, including Premium articles.
Subscribe