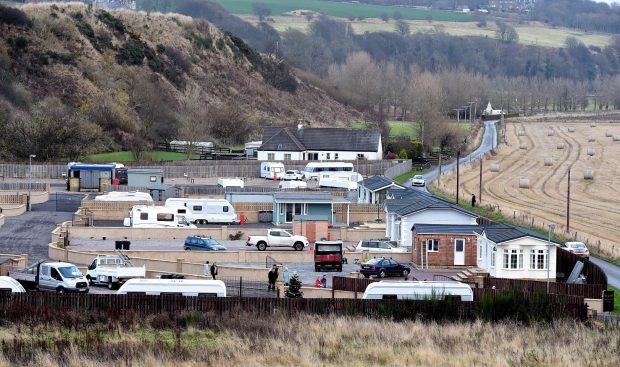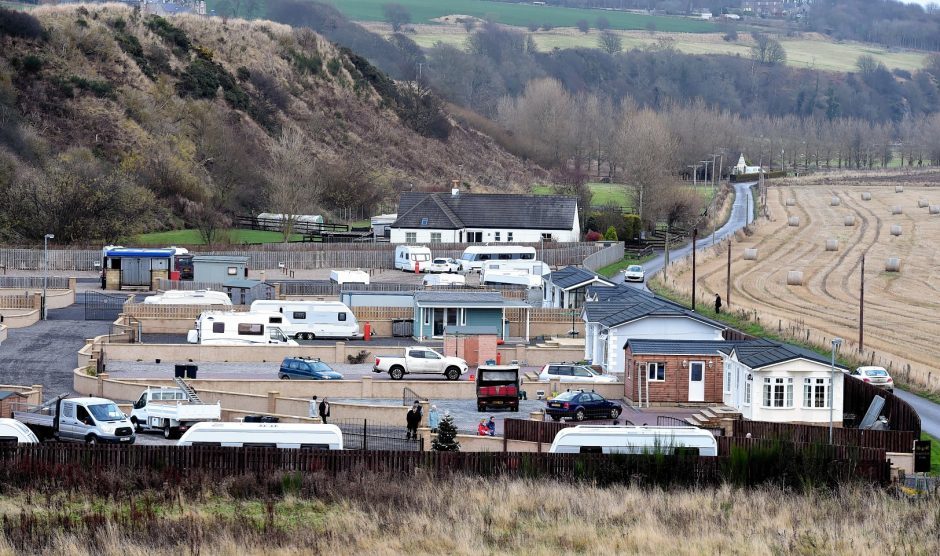 The Scottish Government has been urged to call in Aberdeenshire Council's decision to legitimise a controversial travellers site.
Councillors voted by 46 to 17 to grant retrospective planning permission for the caravan park close to the River North Esk in St Cyrus last month – despite concerns from the Scottish Environment Protection Agency (Sepa) that it has been built on land at serious risk from flooding.
It is the second time councillors agreed to retroactively approve the site, after a similar application was given the go-ahead in 2016.
However, that decision was called in by Scottish Ministers, who refused it due to Sepa's flooding fears.
Now North East MSP Liam Kerr has written to the Scottish Government demanding ministers call in the decision a second time.
In his letter, Mr Kerr said: "I respect the decision of many Aberdeenshire councillors, of all parties and affiliations, to grand retrospective planning permission at North Esk Park in St Cyrus.
"However, I do not agree with it for two reasons.
"The first is arguably subjective, and deals with the anguish of the St Cyrus residents who believe that the illegal – to call it what it is – development represents a two-tier system at the heart of planning legislation.
"They feel betrayed by the minutiae of a system which is not set up to protect the people who have respected due process, and bought their properties in good faith.
"The second is objective fact.
"Scotland's own environment body has said that this unauthorised development represents a needless flood risk, both to the people who already live along the banks of the North Esk, and the travellers themselves.
"SEPA's level of engagement and warning is almost without precedent.
"They themselves say their brief precludes them from taking this kind of action, speaking to councillors and recommending refusal of planning applications.
"That shows the level of problem which this situation creates – the need to provide travelling accommodation, versus the need to protect human life."
A spokeswoman for the Scottish Government said: "As this is a live planning application, it would be inappropriate to comment on the specifics of the case."