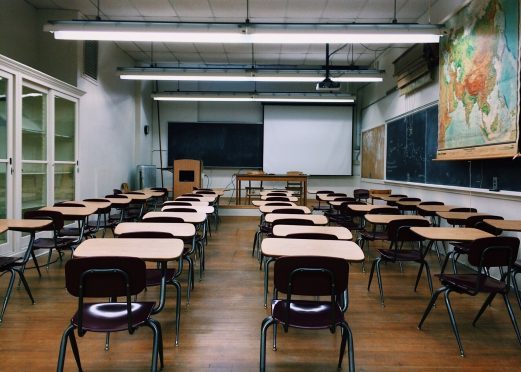 Video conferencing lessons and podcast learning are being examined in Aberdeenshire to combat "very challenging" teacher shortages.
Sharing teachers across schools is also being explored to give pupils the best chance of studying the subjects they want.
Aberdeenshire Council education bosses yesterday said working with other local authorities on digital lessons was being considered alongside existing incentive schemes such as relocation cash to attract teachers.
Recruiting teachers has been a longstanding problem in the north and north-east.
Last year official figures suggested there were 140 teacher vacancies across the north-east with 55 in Aberdeenshire.
Since then, the Aberdeenshire situation has improved with the latest figures showing that are currently 20 vacancies, of which four are in STEM (Science, Technology, Engineering and Maths) subjects.
But Gillian Owen, Education Committee chair, said attracting STEM teachers remained a particular issue.
"One of the barriers that we do have is teacher recruitment – that is our big bug bear," Councillor Owen said.
"We are finding it very challenging in trying to find some of the STEM teachers in particular."
People have their say on Aberdeenshire Council's proposals to combat teacher shortages
Education Director Laurence Findlay said the council was looking at the idea of schools sharing staff.
"Maybe a member of staff does three days in one school and two days in the other," Mr Findlay said.
Aberdeenshire is also working with the seven other councils that make up the Northern Alliance.
With Aberdeen City, Argyll and Bute, Highland, Moray and the three islands' councils, Aberdeenshire is looking at how technology can broaden subject choice.
"We are working as part of the Northern Alliance as to how we can use digital solutions to fill gaps," said Mr Findlay.
"That may mean the teacher is based in Inverness or Stonehaven but they will be teaching via video conferencing to young people across a large geographical area.
"In some cases there may be lectures or seminars that are pre-recorded and podcast so students can download them and do exercises and so on."
But teaching unions last night warned that teachers should not be replaced by technology.
EIS General Secretary Ronnie Flannigan said: "We can see some advantage in this in that schools have to look at how they use technology effectively.
"Access to lessons or online discussions can be effective. But the concern is if the technology replaces the teacher.
---
>> Keep up to date with the latest news with The P&J newsletter
---
"In the classroom you can do experiments. Watching someone else do it on the screen is not quite the same thing.
"We should be seeking to recruit the right number of teachers and ensure that schools are appropriately staffed."
Despite recruitment challenges, Councillor Owen and Mr Findlay said S4, S5 and S6 pupils were being offered a broader range of subjects than before.
The proportion of school leavers going on to a positive destination has also risen steadily, up to 96.3% – above the Scottish average of 94.4%.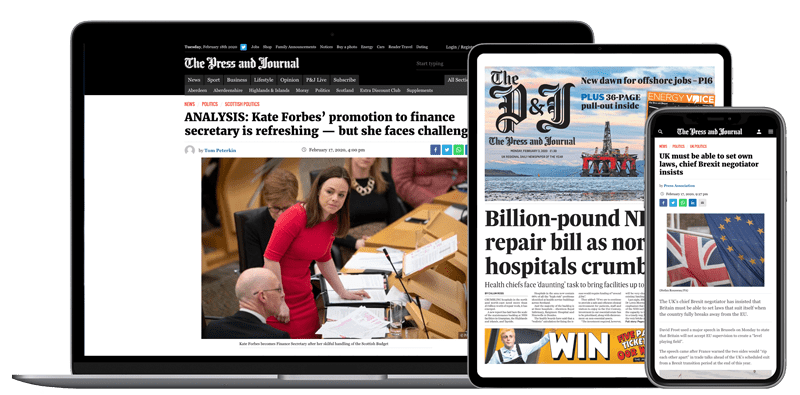 Help support quality local journalism … become a digital subscriber to The Press and Journal
For as little as £5.99 a month you can access all of our content, including Premium articles.
Subscribe