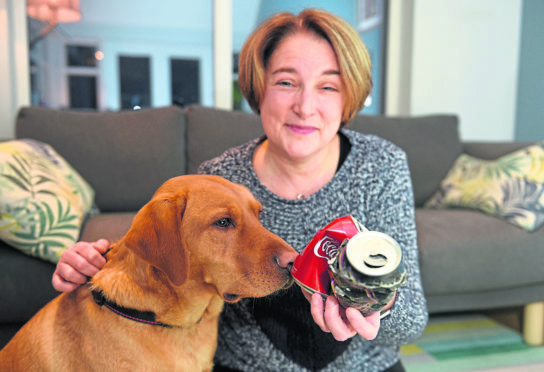 An anti-litter campaign launched in Stonehaven just nine months ago has amassed an army of supporters across the globe.
Marion Montgomery launched Paws on Plastic last November in an effort to tackle the staggering amount of plastic pollution she noticed on her walks across Aberdeenshire.
Her campaign encourages dog walkers to pick up at least two items of rubbish every time they take their dog out for a walk, using a spare poo bag or carrier bag.
She came up with the idea after numerous walks with her dog Murphy, who passed away in 2015.
She took the decision to pick up and dispose of the litter she found – discarded plastic bottles in particular – before launching Paws on Plastic to tackle it on a larger scale.
@pawsonplastic here i am doing my bit ❤? pic.twitter.com/8H1EafdEPr

— Otto (@ottoilgolden) July 2, 2019
A Labrador called Paddy now joins her on her walks.
Paws on Plastic already boasts 200 members in and around Stonehaven and an additional 1,600 others across the globe.
Ms Montgomery said: "It's just amazing how much it's grown.
"It shows what goodwill there is out there from so many dog owners and how the awareness of the damage caused by plastic pollution has grown following programmes like Blue Planet, and more recently, War on Plastic.
"People realise the impact that can be made if we all do our own wee bit as collectively added together, it really adds up to make a huge impact as we can clearly see in Stonehaven with 200 dog owners picking up every day.
We found 5 plastic bottles on our walk today! Not cool! ??? All recycled appropriately now though! ♻️ #pawsonplastic pic.twitter.com/BZp7jZ1vP8

— Rustyfoxred (@rustyfoxred) June 26, 2019
"We now have nearly 6,500 members of our Facebook page from 50 countries around the world in every continent except Antarctica.
"Even if these 7,800 people picked up only two pieces of litter on only one dog walk a day, that equates to 5.7 million pieces removed each year.
It's 'Mention Us' Monday!! With warm weather & holidays upon us, we need as many paws as possible picking up every day! 7,500 dog owners & counting…. How many folk can you mention us to? #dogsoftwitter #MondayMotivation @DogsTrust #WarOnPlastic #pawsonplastic @2minbeachclean pic.twitter.com/oBfLPz3S5X

— Paws On Plastic #pawsonplastic (@pawsonplastic) July 1, 2019
"Litter picking gives a sense of achievement which is often underestimated plus it gets you outside getting exercise in the fresh air.
"My hope for the future is that picking up a couple of pieces of litter just becomes a normal part of every dog walk, or any walk, as you don't need to have a dog to do it.
"That would be an amazingly simple way to protect the environment."
In the UK, Paws on Plastic's top cities are Aberdeen with 470 members, followed by Peterhead with 270, Stonehaven with 198, Glasgow with 245, London with 190 and Edinburgh with 179.
To join the group, search for Paws on Plastic on Facebook.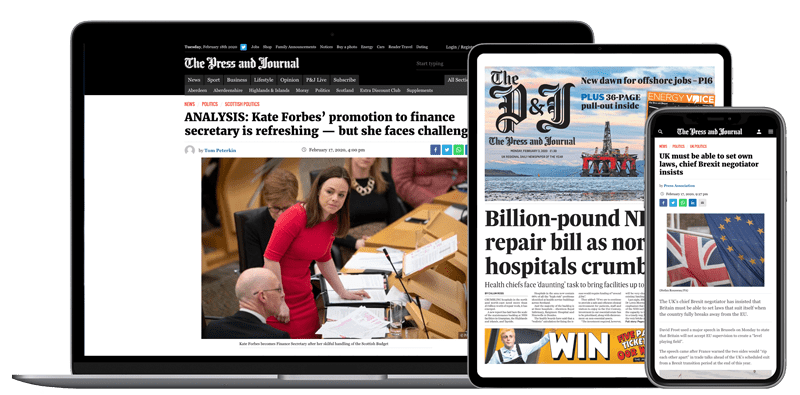 Help support quality local journalism … become a digital subscriber to The Press and Journal
For as little as £5.99 a month you can access all of our content, including Premium articles.
Subscribe