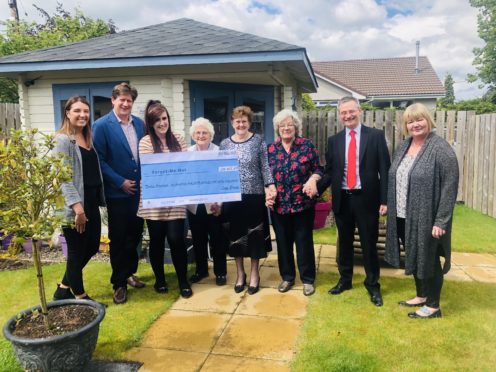 A Banchory-based company has donated more than £12,000 to a Deeside charity which provides support for people living with dementia.
Employees from Leys Group, which includes the Bancon Group, Leys Estate and the North Banchory Company, presented the Forget Me Not Club with the cash this week.
The money was raised by staff throughout the group who have taken part in a number of fundraising events and challenges over the last year, including bake sales and a Christmas fair.
Joanne Ross, operations manager at the charity, said: "The funds raised will allow us to continue to provide activities supporting people with dementia at Bennett House in Banchory and throughout Deeside, as well as providing information and support for those caring for people with dementia."
Alexander Burnett MSP, chairman of Leys Group, said: "Everyone has thoroughly enjoyed being part of the various fundraising activities during the past 12 months, and really got behind supporting the Forget Me Not Club.
"Dementia is something that many families experience and to be able to support a charity which is in the heart of the community was important to many."