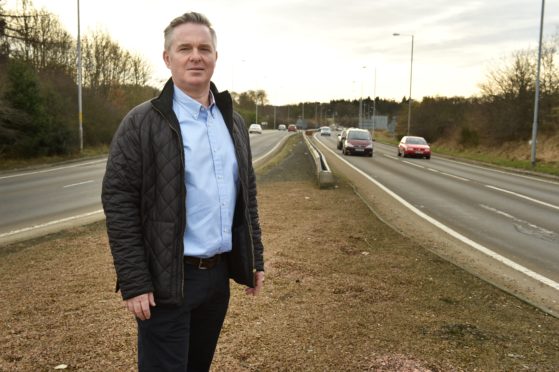 MP Colin Clark has repeated calls for the A96 to be dualled along the existing route.
Mr Clark, who represents the Gordon constituency, has claimed this route will be cheaper and will do less damage to the environment than the others still being considered.
He has also argued that this could be completed within two to three years when the current plan is expected to take until 2030 to be finished.
And the damage to surrounding homes, Mr Clark claimed, would be minimal compared to Transport Scotland's preferred options.
He has now written a letter to the organisation, and called on it to re-consider ruling out the existing route.
In his letter he stated: "A category five or six road with a mix of grade separated junctions and roundabouts would fit apparently interfering in only three gardens. This must be the quicker solution, least destructive and cheapest outcome.
"It would be the same as the existing A96 from Aberdeen to Inverurie and the AWPR.
"It would necessitate a link road with a grade separated junction from the Rothienorman road to the A96 between the Drimmies and Conglass farms.
"Inverurie needs a rapid solution and 2030 will see many hundreds of new houses adding to congestion.
"The area needs a road fit for purpose, built without delay and in this time of climate emergency looks after our environment."
Transport Scotland has said it ruled out the existing road because of "a number of factors".
These include the way the road is alligned, the impact on roadside properties and the high number of junctions and access.