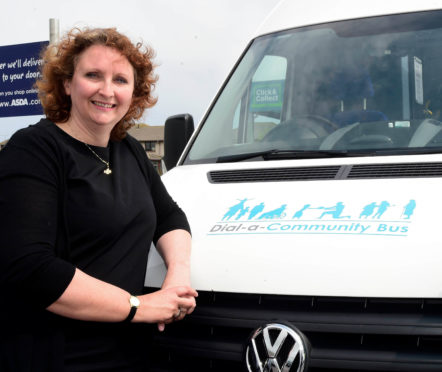 A former charity boss has been awarded more than £15,000 compensation from her ex-employer.
Rachel Milne was sacked by Maud-based Buchan Dial-a-Bus after almost 20 years after she was accused of money-laundering.
She took the charity to an employment tribunal in an attempt to save her reputation, and last night said she felt "vindicated" that the judge had ruled in her favour.
Read our coverage of the employment tribunal here.
The tribunal heard that Mrs Milne had always argued that she had transferred £10,000 from the charity to arms-length organisation, DAB Plus to ensure it could continue operating.
DAB Plus runs transport contracts for both Aberdeen City and Aberdeenshire councils.
Mrs Milne managed the social enterprise, and was accused of carrying out an unauthorised transfer. She was sacked over the row.
Judge Sandy Kemp ruled she had been unfairly dismissed following the four-day tribunal, and awarded her £15,076.
Mr Kemp ruled that the internal investigation had been flawed and said that the employee charged with looking into the accusation had "formed an opinion highly critical of the claimant, and had done so at an early stage of the investigation".
Last night, Mrs Milne said she was "relieved" at the result and said it meant she could now "close the door" on the legal battle, and move on with her life.
"It's been such a long time waiting for it all to happen – it's been nearly 16 months," she said.
"I was really pleased and relieved.
"I can shut the door on 2018-19 and move on with my life.
"I didn't have an option but to do this because I had to restore my reputation.
"I was lucky because no one believed it. The people who know me didn't believe it, I have had so much support which was great, and I can't thank them enough fo that.
"My new employer decided to go with what they thought about me rather than what they had heard, which is unusual to find these days.
"The judge was fairly clear in that he said at least one HR professional had decided I was guilty and was going to prove it no matter what.
"All I was trying to do was keep the company in the right and keep it going, so I do feel vindicated, but I'm just sorry it had to come to this.
"I spent 18 years building up that business and just wanted the best for it."
The judge criticised the charity for not taking evidence from two of the three board members who Mrs Milne claimed had sanctioned the transfer.
They subsequently gave evidence in the tribunal that they had authorised Mrs Milne to carry on with the move.
His ruling stated: "Had those statements been taken, then relying on the evidence given to the tribunal, then any reasonable employer can only have concluded that at the very least the claimant had a reasonable basis for her belief that she had authority."
The judge did find that Mrs Milne had deliberately taken payment for overtime without authorisation, but said that given it was established she had worked beyond her contracted hours, this did not amount to gross misconduct.
Mrs Milne now has her own business and also works part-time for another third sector organisation.
"It's a shame that their name has been tarnished like this, because of all the hard-working volunteers and members of staff," she added.
"There was a huge change behind the scenes and that's not always necessarily a good thing.
"I think the public would be surprised this had happened at a charity, but what they need to understand is that, whether it's corporations or voluntary organisations, it's people that do this, it's individuals that do this."
Buchan Dial-a-Bus declined to comment.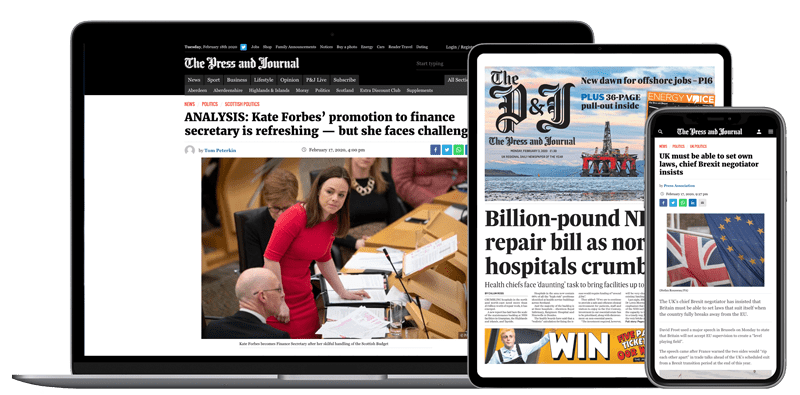 Help support quality local journalism … become a digital subscriber to The Press and Journal
For as little as £5.99 a month you can access all of our content, including Premium articles.
Subscribe