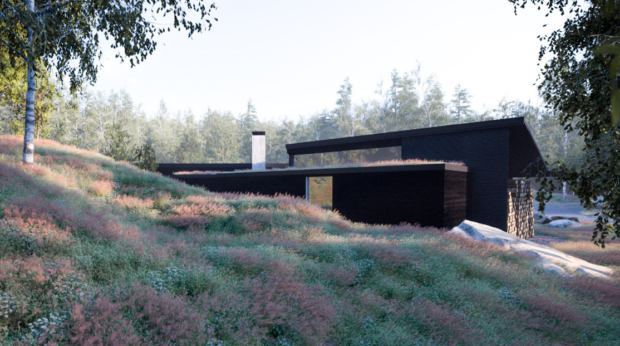 An architecture company has revealed plans to raise money for the mountain rescue team that keeps Deeside walkers safe.
Moxon Architects is building a studio in Crathie, its first move outside of London.
Plans for the modern building, which have already been approved by Aberdeenshire Council, includes a staff canteen – but now the firm has lodged a further application to open it up to the wider public as a "specialist coffee house".
As part of the cafe's new use, some of the proceeds will be donated to the Braemar Mountain Rescue Team (BMRT), a cause close to the firm's heart.
Architect Andrew Macpherson said: "The cafe will mainly be there to service our staff members, but we want to also make it into an extra facility for the local community to use, as well as visitors going to Ballater, Crathie, Braemar and of course Balmoral Castle.
"One of our directors Ben Addy is a member of the Braemar Mountain Rescue Team, and we often do various fundraising efforts for them.
"We want to give back to the local community, because in rural areas like Crathie and the surrounding region it's important to work together and help each other out."
Moxon is seeking to expand its operations in Scotland, and has recently been involved with the renovation of the Fire Arms Hotel in Braemar.
If the change of use to open the cafe to the public is approved, the company predicts it could create three new jobs for the local community.
Construction of the new design studio, located at a disused quarry in Crathie, is currently ongoing.
Mr Macpherson added: "We're thinking we'll be done in the third quarter of this year.
"It's something we want to do right, and spend some extra time on to make sure the building fits well into the landscape and does justice to the serene environment of upper Deeside."