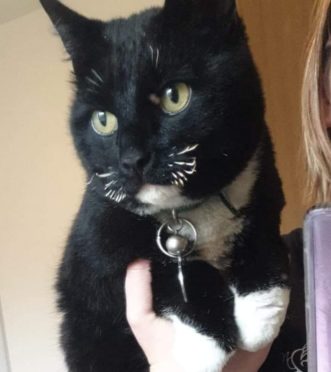 The Scottish SPCA has launched an investigation after a north-east family's pet returned home with its whiskers burned off a fortnight after going missing.
Borris the black and white cat had not been seen for two weeks when he was found by a neighbour of owner, Chantelle Clark, from Turriff.
But the relief of finding Borris was quickly replaced with concern when Mrs Clark realised her beloved kitty had suffered burn marks on his paws and chest, and his whiskers were missing.
Fortunately, the cat did not suffer any significant injuries.
But following the ordeal, the typically friendly and calm Borris has been left skittish and fearful.
Scottish SPCA inspector Fiona Shand said: "The way the cat's whiskers have been burned and the lack of other burn marks would suggest this was not an accident, and it would have been a traumatic experience for him.
"Thankfully, Borris has been vet-checked and doesn't require any further treatment.
"His whiskers will eventually fall off and grow back in, so there should be no long-term damage or scarring.
"But it does not change the fact we want to get to the bottom of what happened to him whilst he was missing."
---
>> Keep up to date with the latest news with The P&J newsletter
---
Since his return, Borris has been spending time recovering with his family, as well as Mrs Clark's other cat, Bojangles.
Mrs Clark said: "He's getting better, he's very jumpy if I take him out on his lead, but he's slowly getting there.
"The vet said he's lucky they didn't pull his whiskers out, but I'm now able to touch his face and he's becoming more and more loving again.
"He's used to putting up with some amount of touching and cuddling from my kids as he's been with us since he was six weeks old, so for him to cower away was something I was worried about.
"I'm really pleased that the Scottish SPCA is getting on it, as I was worried that the minor injuries he had would be brushed off as just him going through a fire."
Anyone with information is urged to phone the Scottish SPCA on 03000 999999.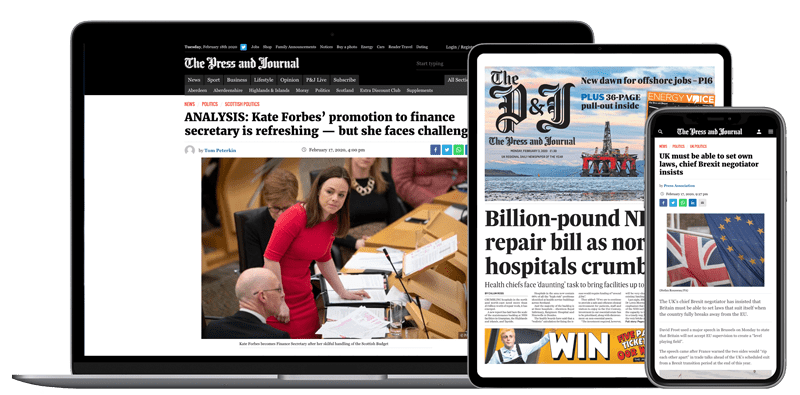 Help support quality local journalism … become a digital subscriber to The Press and Journal
For as little as £5.99 a month you can access all of our content, including Premium articles.
Subscribe