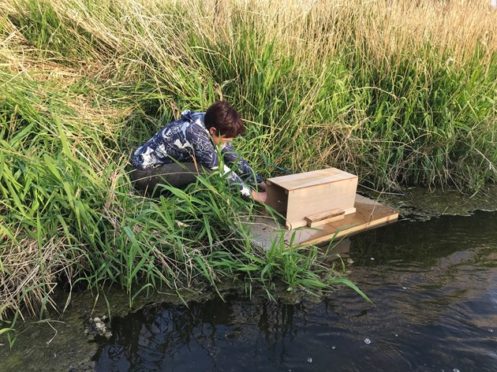 Help is needed to track the progress of a group of ferocious predators whose presence can be devastating to other animals in Aberdeenshire.
Juvenile American mink are currently leaving their home territories and striking out on their own.
Experts believe that could see them become established in new areas with a potentially adverse impact on Scotland's native wildlife.
The Scottish Invasive Species Initiative is urging volunteers to come forward to help monitor for the mink, which are on the move after breeding earlier this year.
The creatures, which were brought to Scotland for fur-farming, have been living wild in the countryside for over 50 years.
They are opportunistic and ferocious hunters, who regularly seize whatever prey is available to them and often kill more than they require for food.
Their presence in the countryside can have a devastating effect on native Scottish wildlife, especially ground nesting birds and water vole populations.
SISI's project officer, Al Reeve, whose watch covers the Rivers Deveron, Bogie and Isla, said: "We monitor for mink presence using a network of mink rafts which are looked after by volunteers.
"We already have a great volunteer team running rafts for us, but we have gaps in the network we'd like to fill and would love more help on the north Aberdeenshire coast."
Monitoring a mink raft requires no previous experience as the project team will provide all equipment and full training at the start.
They will also help set the raft up and are always contactable if people need help or advice.
The raft contains a clay pad hidden inside a tunnel and the tell-tale sign of mink presence is when they leave their footprints in the clay.
Once a raft is set up, volunteers will check it for footprints every couple of weeks.
If mink are detected, a live-capture trap is set and the mink caught before being humanely dispatched by the project team.
Professor Xavier Lambin, of Aberdeen University, said this is a critical time of year for mink control.
He said: "We've undertaken a lot of research into mink behaviour and dispersal patterns and we know that mink are very effective colonisers.
"During late summer and early autumn, juvenile mink can travel large distances to take up new territories.
"While most travel around 10-12 miles, 20% of young mink will travel up to 50 miles or more.
"This means mink can move into different river catchments and re-colonise previously cleared areas, so we need to be really vigilant."
To find out more about the Scottish Invasive Species Initiative, or volunteering with the wider project, visit www.invasivespecies.scot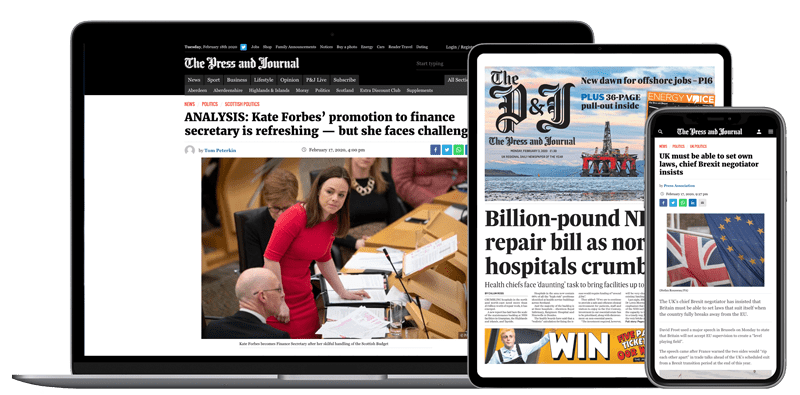 Help support quality local journalism … become a digital subscriber to The Press and Journal
For as little as £5.99 a month you can access all of our content, including Premium articles.
Subscribe