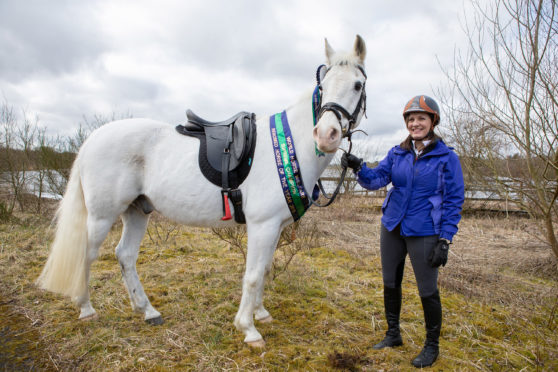 A neglected horse who was saved by an Aberdeenshire rescue centre has been crowned the Rehomed Horse of the Year for helping his owner get through a serious illness.
Tinto, 23, came into the care of World Horse Welfare's Belwade Farm rescue and rehoming centre near Aboyne in 2005, alongside a group of other horses who had not been cared for properly.
He and the other horses who were recovered showed signs of malnutrition, and were suffering from worms.
After recovering from his ordeal, he was adopted by Fife-based rider Fiona Bell.
Ms Bell said: "I was considering buying a horse, but my friend had rehomed from World Horse Welfare, so I was persuaded to consider doing the same.
"We went to Belwade Farm to look at two other horses and, whilst I was there, I looked up to see Tinto standing at the top of a hill.
"We've had an amazing amount of fun together.
"Tinto has given me more than any horse I have ever owned."
When Ms Bell was diagnosed with a very serious illness in 2014, she at first had concerns she would be forced to give up her love of riding.
But after taking advice from her consultant, she was told she could carry on as long as she didn't jump – as any injury could cause severe harm.
And with the help of Tinto, she was able to officially get back into the saddle.
She added: "We continued to have lessons and he instinctively seemed to know he had to take special care of me during that time.
"It seemed fitting that the first event we took part in after my recovery was the Royal Highland Show, doing a demonstration for World Horse Welfare.
"I thought entering him into the Best Friend category was the perfect way of highlighting what Tinto means to me, and how much I valued the support he had given me during my illness."
As well as securing the Rehomed Horse of the Year award, Tinto was also named the winner of the Best Friend category for the special bond he shares with Ms Bell.
Radio 2 DJ Sara Cox was the judge of the Best Friend category for this year's awards.
She said: "Tinto has found a loving home, and in return has given so much back to his re-homer over the years, from competing at shows to being there for her as she battled illness.
"I love how it's now time, after giving so much love, for Tinto to relax and enjoy his retirement."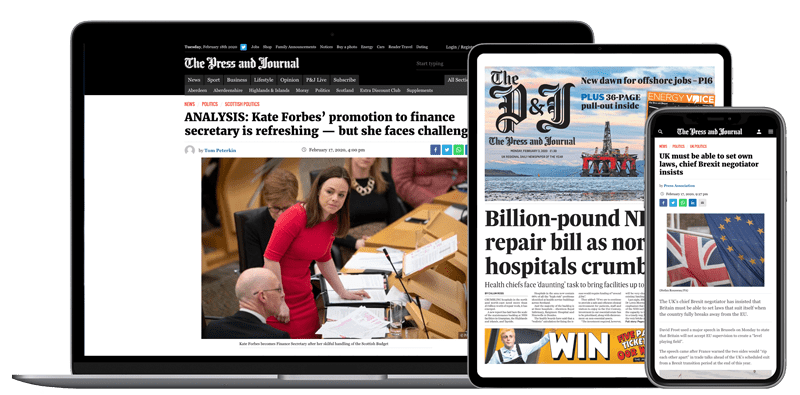 Help support quality local journalism … become a digital subscriber to The Press and Journal
For as little as £5.99 a month you can access all of our content, including Premium articles.
Subscribe