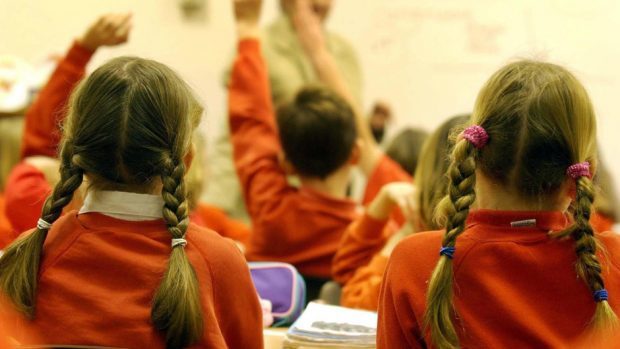 Victory could soon be declared in the long-running battle against crippling staff shortages in schools across the north and north-east, it can be revealed.
Education chiefs have reported that they are hoping to go into the new school term with the lowest number of unfilled teaching posts for several years.
While challenges remain, early indications suggest that multiple initiatives to tackle the perennial problem of retaining teachers in northern Scotland may finally be paying off.
Aberdeenshire Council said it currently had 21 teaching vacancies in the region – less than half of the 55 unfilled posts it had this time last year.
Just 10 days before the start of term, the region has only seven positions to fill in its 152 primary schools, down from 33 last summer, while vacancies in secondaries have been cut from 22 to 14.
In the summer of 2018, Moray Council revealed that vacancies in its classrooms had dropped to a three-year low of 28 and the local authority has now confirmed that it has even fewer posts to fill this year.
Aberdeen City Council is also forecasting a further "positive" trend this year, with vacancy numbers having already fallen between 2017 and 2018 from 6.3% of primary posts to 4%, and from 5.4% to 3.7% in secondary.
In Highland, meanwhile, a "much rosier picture" was reported on recruitment by a leading councillor.
Years of work to address the chronic issue has included streamlining the recruitment process, offering "golden handshakes" to attract new teachers to the area, as well as use of social media in addition to traditional methods of trying to tempt staff north.
A recent pay settlement was also put forward as an explanation.
Meanwhile, new links with universities have  been introduced, including the "distance learning initial teacher education" (DLITE) programme, which enables students to train part-time, using e-learning and self-study as well as workshops and placements.
Aberdeenshire councillor Gillian Owen, chairwoman of the authority's education and children's services committee, welcomed the cut in vacancies.
"It's excellent news," she said.
"The time and effort that has been spent on all the initiatives like DLITE is obviously paying dividends now.
"We're never going to have 100% of staff, purely and simply on the basis that there are so many other issues in and around it, like buying a house in the area and all that sort of stuff, that hinder teachers coming to the area.
"But when you make the comparison between this year and last year, it is very good news and, frankly, I'm delighted."
Highland Council's care, learning and housing committee chairman John Finlayson said that he was also aware of the recruitment pressures having eased this summer.
"Categorically this year we've been able to fill our vacancies much more easily," he said.
"We've obviously had to fill our probationer teacher numbers, which we've done.
"This year has certainly been easier, much more straight-forward, and we have had generic interview processes in place for the last two or three years, which have made a difference.
---
>> Keep up to date with the latest news with The P&J newsletter
---
"Obviously we're also keen to try and retain the teachers we've had, but it's certainly a much rosier picture."
A spokeswoman for the Educational Institute of Scotland (EIS) teaching union also welcomed the trend.
"These figures are encouraging and will go towards creating a more positive educational experience for young people in these parts of the country," she said.
"The recent EIS Value Education Value Teachers campaign delivered a landmark settlement on pay that will have gone some way to make teaching a more attractive career for graduates.
"A shortening of the pay scales, from six points to five, may also have helped to retain more experienced teachers within the profession."
However, she added that "urgent attention" must be given to teachers' concerns about workload if there is to be "further recovery from the recruitment and retention crisis".
The union said: "As we move into the new session, the EIS will be seeking real progress on workload control through the elimination of unnecessary bureaucracy, smaller class sizes and a reduction in class contact time."
A spokeswoman for Moray Council said: "We have fewer vacancies than last year. This is due to us successfully retaining last year's newly-qualified teachers within Moray.
"We're delighted that so many have chosen to stay in Moray and continue their teaching career here."
An Aberdeen City Council spokesman added: "We are in the middle of our summer recruitment in readiness for the new school term and early indications are certainly positive although we can't of course specify numbers at this stage."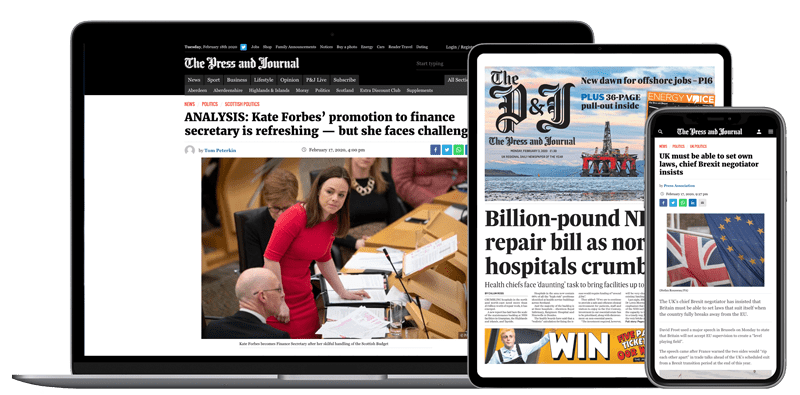 Help support quality local journalism … become a digital subscriber to The Press and Journal
For as little as £5.99 a month you can access all of our content, including Premium articles.
Subscribe