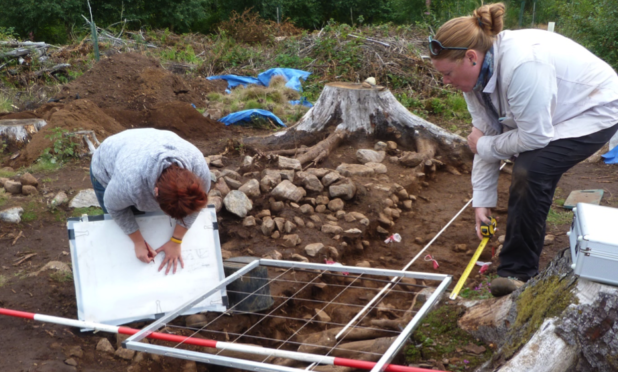 Archaeologists have returned to an Aberdeenshire woodland to uncover further secrets and shed light on what life was like for north-east peoples thousands of years ago.
In 2011, local residents walking through a forest at Battle Hill, just east of Huntly, started to notice unusual features in the ground.
They were eventually identified as fragments of ancient huts, cairns and other signs of settlement from prehistoric eras including the Mesolithic, Neolithic and Bronze ages.
In the years since, archaeologists have frequently returned to the area to find out more about the history of the hill, which was named after a supposed confrontation between rival clans in the 14th century.
Archaeologists from the organisation Rampart Scotland, working in partnership with Aberdeenshire Council, are now back at Battle Hill for this season's dig, which will run until this Friday.
Previous discoveries at the site include deposits of ancient stone tools known as "lithic scatter", pottery and more – all clues that can help researchers find out more about how ancient Scottish people lived out their daily lives.
A statement from the team said: "Battle Hill contains a variety of previously unmapped prehistoric sites including Mesolithic, Neolithic and Bronze Age lithic scatters, a possible Iron Age hillfort, a 3,000-year-old upstanding hut circle as well as a potential Neolithic or Bronze Age cairn.
"Hillforts are elite Iron Age settlements often surrounded by banks, ditches and palisades, found in prominent locations such as Battle Hill.
"Battle Hill preserves a prehistoric landscape of hut circles and cairns built on higher, more marginal ground at a time when the climate was warmer, meaning it was possible to live there.
"As the climate worsened, the structures were abandoned.
"They were avoided by subsequent farmers who built and farmed around them and the remains eventually became preserved within the forest itself.
"Last season we identified a smashed in-situ pot and burned bone within the banked cairn and exposed the hillfort's rampart as well as exposing the large carin's kerb.
"This year we hope to continue uncovering all three features as well as delve into some of the possible bank features surrounding the hillfort."
To find out more, visit www.rampartscotland.co.uk.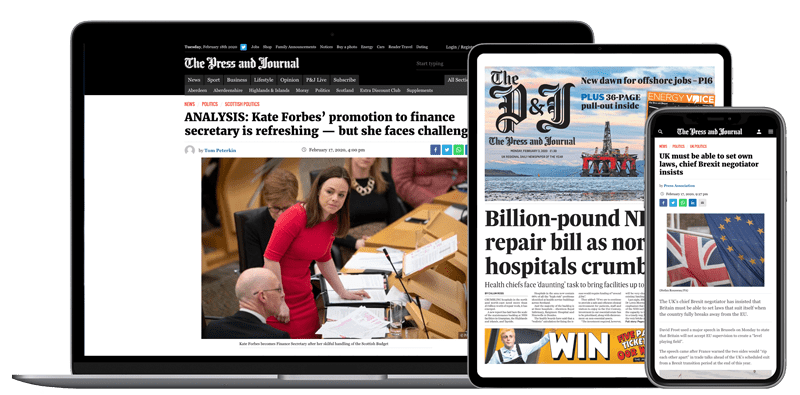 Help support quality local journalism … become a digital subscriber to The Press and Journal
For as little as £5.99 a month you can access all of our content, including Premium articles.
Subscribe