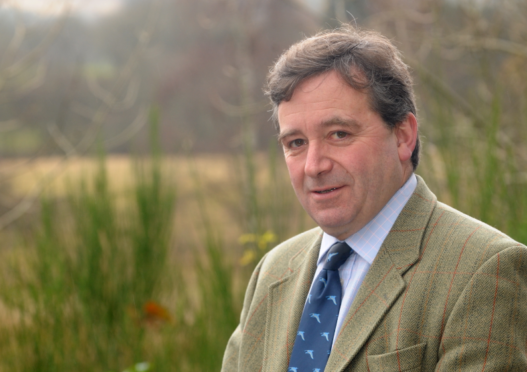 An Aberdeenshire charity trustee who was left paralysed following an operation has died after bravely battling a mystery illness "right up to the last breath".
Robin Maitland, a trustee of the Sandpiper Trust charity and partner in estate agent Strutt and Parker, died in the early hours of Saturday morning aged 63.
The trust, which equips GPs, anaesthetists, paramedics and nurses with specialist life-saving equipment, was established to help save lives in rural communities throughout Scotland.
It was founded after the death of Sandy Dickson, the nephew of Mr Maitland's wife Claire, in 2000.
Mr Maitland, a father-of-four and grandfather-of-one from Crathes, has been unable to feel anything from the chest down since he woke up from an operation to remove a tumour on his spine in 2014.
Medical experts put forward a number of possible diagnoses, however the true nature of his condition was never determined.
---
>> Keep up to date with the latest news with The P&J newsletter
---
Mr Maitland, who was described last night by his family as a "one-of a kind" person with a "wicked sense of humour", spent two years in hospital fighting the unknown illness.
He died peacefully, surrounded by his family.
Mrs Maitland said her husband "couldn't fight any longer" after battling the illness for years.
She added: "It came as a shock, but it was time. His body had fought long and hard for the past five years and it couldn't fight any longer.
"It was very peaceful. He was brave right up to the last breath."
Of the many memories the Maitland family have been cherishing this weekend, Mrs Maitland said the moment that best sums up her husband was when they were on a canal boat in France, passing a field of sunflowers.
She said: "I said to him, 'if you really love me, you would get off the boat, and climb over that fence into the farmer's field and pick me a sunflower'.
"It was pouring rain, and we had actually forgotten about it when all of a sudden we heard a crash.
"He had gone to get me a sunflower, and fallen off the gangplank into the water – but he still managed to keep the sunflower up in the air and dry.
"That was Robin.
"He was loving, he was caring, and a wonderful mediator in times of stress."
Mrs Maitland added: "I can't stress enough how grateful I am for the wonderful support of his fantastic team of carers who looked after him 24/7 at home, the medical professionals at Aberdeen Royal Infirmary, Banchory Group Practice, and Glen O'Dee Hospital and the many others who offered their support."
Mr Maitland is survived by his wife and his children Harry, Cara, Anna and Jack, as well as Harry's wife Ava and their nine-month-old son Jasper, Mr Maitland's first grandchild.
The funeral will be held at Banchory East Church on Friday at 2pm.
To donate to the Sandpiper Trust, people can visit www.sandpipertrust.org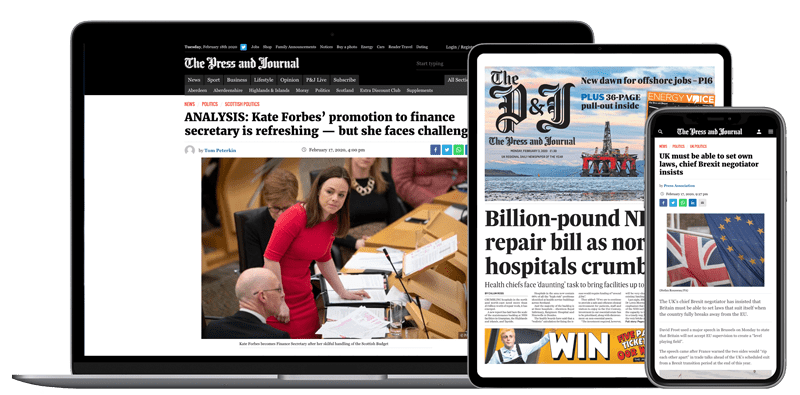 Help support quality local journalism … become a digital subscriber to The Press and Journal
For as little as £5.99 a month you can access all of our content, including Premium articles.
Subscribe