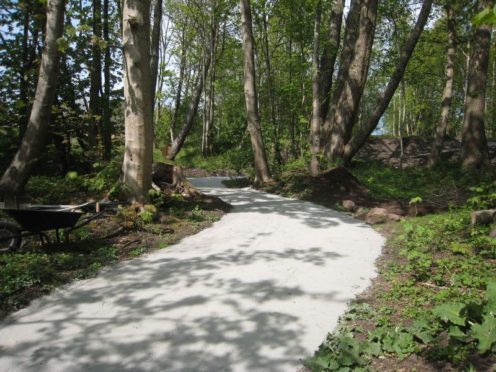 A former maths teacher from Deeside is in the running to win a prestigious award for his work in transforming his local area.
Banchory man David Culshaw, 72, cycled 600 miles around Scotland in May, raising £5,000 towards the restoration of walking and cycling paths in the Deeside area.
For his fundraising efforts, in addition to his work as project co-ordinator for Banchory Paths Association (BPA), Mr Culshaw has now been nominated for a Volunteer Award from national walking charity Paths for All.
The accolades recognise individuals and groups who have done exceptional work in bringing their communities together to encourage walking and active travel and transform their local spaces.
The former principal teacher at Banchory Academy said: "It's an honour to be nominated at this year's awards – it's such a great feeling to know that your efforts are making a difference to your community.
"In the last few years, we have carried out several path upgrades to sections of Banchory's network, two of which I have led on.
"It has taken us roughly three years to complete these, so both have been major projects for the team.
"I am just back from a charity cycle which should hopefully help raise funds for our next project – our largest ever path upgrade.
"We get such a sense of achievement when we complete tasks such as these, as we know the enjoyment pathways around the area can bring to people of all ages and abilities.
"Banchory is such a beautiful area and everyone should be able to get out and enjoy its scenic routes."
The awards ceremony will take place at the Scottish Parliament in Edinburgh on September 10.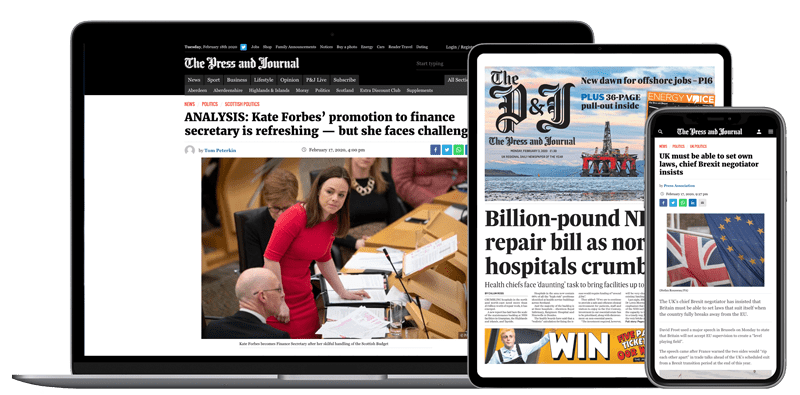 Help support quality local journalism … become a digital subscriber to The Press and Journal
For as little as £5.99 a month you can access all of our content, including Premium articles.
Subscribe