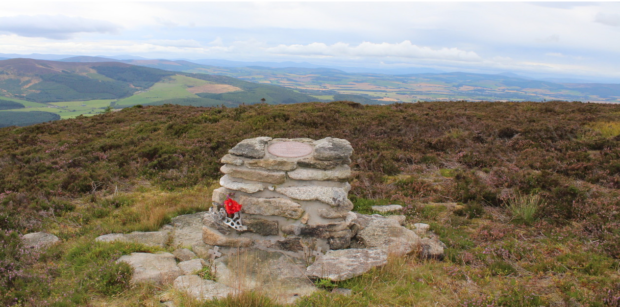 A memorial hike will take place in Aberdeenshire next month to mark the 80th anniversary of the first British military casualties of the Second World War.
On September 3, 1939, Pilot Officer Ellard Cummings, 23, and Leading Aircraftsman and gunner Ronald Stewart, 24, were flying from RAF Wigtown in Cumberland to RAF Evanton in Easter Ross on a training mission.
The flight, which took place just two days after the invasion of Poland by Germany and the declaration of war by the UK and France, took the men into thick mist.
Although PO Cummings had taken the Westland Wallace biplane on the correct route along the Dyce to Evanton leg of the journey, he was too low and, due to poor visibility, was unable to successfully clear Bennachie.
The two men, who were the sole occupants of the aircraft, crashed into the hill's Bruntwood Tap summit and died.
Their bodies were found still strapped into their seats. Some of the wreckage of the Wallace remains on the hill to this day, left in honour of their bravery.
A special memorial walk in memory of the men will take place on September 1, to the cairn which was erected at the crash site.
The cairn also serves to remember Pilot Officer Brian Lightfoot, who was killed on February 12, 1952 when his Gloster Meteor jet struck the hillside during a snowstorm.
Three crosses will be laid, one for each airman killed, and a short service led by the Reverend Joshua Mikelson.
There will also be traditional music played by David Fraser of the Kintore Pipe Band.
The walk will be led by Ann Baillie, a trustee of the Bailies of Bennachie, as well as John Nicol of the Bennachie Centre Trust.
A small exhibition is currently on display at the Bennachie Centre, illustrating the tragic events.
The walk will take around four hours and is just over six and a half miles long. It will include hiking through heather.
Participants are encouraged to dress for all potential weather conditions and bring insect repellent, water and their own food.
To take part, email your name and contact details to publications@bailiesofbennachie.co.uk.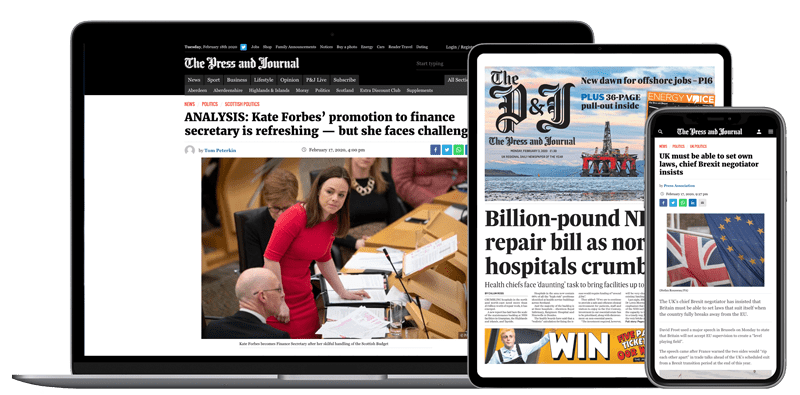 Help support quality local journalism … become a digital subscriber to The Press and Journal
For as little as £5.99 a month you can access all of our content, including Premium articles.
Subscribe