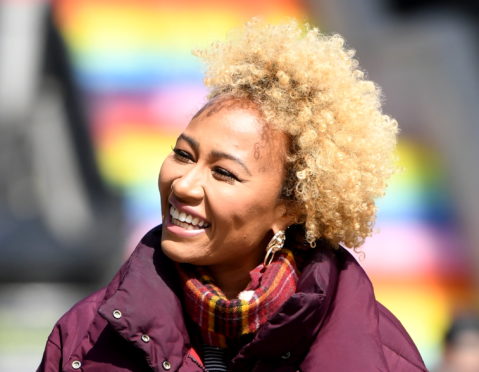 Emeli Sande has told how growing up in Aberdeenshire – and the landscape of the "valley" where she was raised – has shaped her music.
The singer songwriter was born south of the Border in Sunderland but raised in Alford, near the River Don, by her English mother and Zambian father.
She said that as a child she found rural life slow and wanted to be in "an exciting city" – but she now feels lucky as the tranquility of Alford and the range of music she was exposed to had an impact on her.
Speaking on BBC Radio Scotland series Classic Scottish Albums, to be broadcast tomorrow, she discusses her debut album Our Version of Events, which was the best-selling album of 2012 in the UK, and the influence of her Scottish upbringing.
She said "When I was a kid in the countryside, I wanted to be in an exciting city, and it moves very slow for a kid.
"But now looking back I am am so lucky that I had that space and freedom to explore music – all different kinds of music.
"I had my dad's Zambian music playing in the car and then we'd go to ceilidhs, and you'd hear the bagpipes and the drums, so there were so many influences and I could really choose and pick whatever I wanted.
"I think if I had grown up in London I would have maybe thought 'OK, I'm R&B'. I would have felt perhaps a bit more boxed in to what I should be, so that definitely influenced (my music).
"And I think the landscape where I grew up. It's in the valley, the Howe of Alford, and it's so peaceful, I think that tranquility has definitely been reflected there.
"And just (having) time to think. I remember thinking so much as a kid, maybe overthinking, but all the thoughts that go in to lyric I think have definitely been influenced by where I grew up."
* Classic Scottish Albums, with Emeli Sande, is on BBC Radio Scotland at 1.30pm, Tuesday August 20.