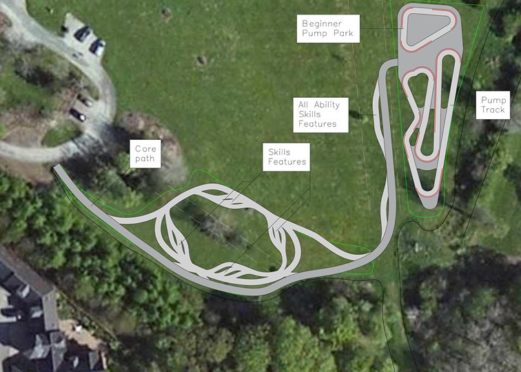 A north-east park could soon be enhanced by the addition of a "world class" bike track.
The Friends of Haughton Park have consulted with bosses at Velosolutions UK, a leading company of creating pump tracks, and now have an initiative concept design for the proposed facility.
The group announced its plans at the beginning of the year to create the mountain bike and BMX space in Alford in Aberdeenshire.
Team members will now begin fundraising to bring the project to life.
The purpose-built facilities will feature two key elements in the design, which include a main pump track and an adjoining beginner pump track.
The main track will be 160 metres in length and will have a series of rolling features  along each straight and 1.3 meter-high banked corners.
The beginner pump track will have smaller rolling features and lower berms (banked turns) to provide a less aggressive area to learn and practice riding skills.
A statement on the group's website said: "This is the first major project of the Friends of Haughton Park and our aim is to provide a top quality, all-weather pump track and mountain bike skills area within the park, suitable for all ages and abilities.
"Everyone from tots on balance bikes to older skilled and non-skilled riders will be able to enjoy the facility.
"Our next steps will be to finalise the details and step up our fundraising.
"If you'd like to get involved and be part of the volunteer team working to make this happen – please get in touch."
In addition, an area alongside the main path will include optional small features designed for adaptive bikes and beginner riders.
These will be graced by a series of rolling features to mimic those of the pump track.
As part of the design, an accessible area for riders of all abilities will be added, including users of adaptive bikes.
In advance of the concept design reveal, the Friends of Haughton Park hosted a pop-up pump track event at the park in June.
Those interested in volunteering and getting involved with the project should get in touch by contacting friendsofhaughtonpark@gmail.com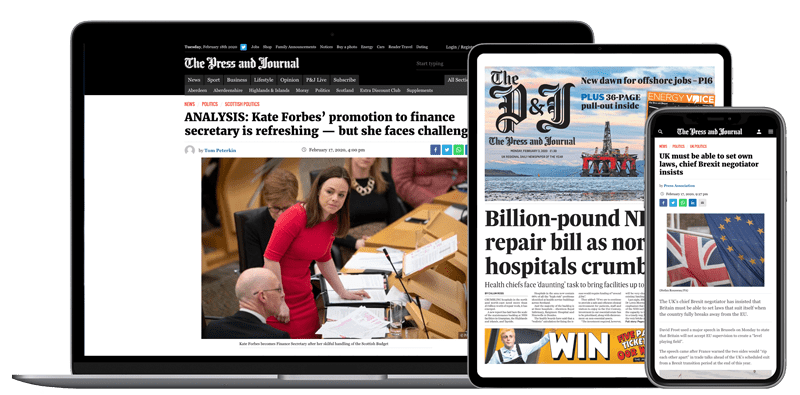 Help support quality local journalism … become a digital subscriber to The Press and Journal
For as little as £5.99 a month you can access all of our content, including Premium articles.
Subscribe