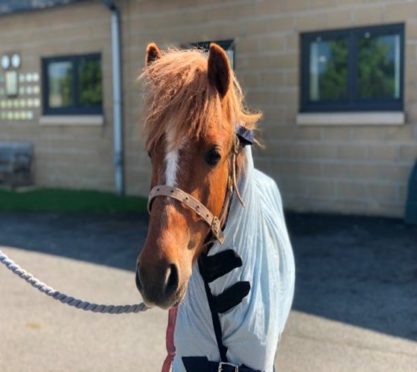 A loving new home is being sought for an overlooked pony who has been in the care of the SSPCA for the past 77 days.
The animal welfare charity fears Tango's diminutive size – she is just 10.2 hands high – may have led her to be missed by visitors to its animal rescue and rehoming centre in Aberdeenshire.
Graeme Innes, manager of the centre, said: "We would love to see her start the next chapter of her life in a new home where she can blossom and fulfil her potential.
"Tango has made great progress since being in the care of the centre and is always willing to learn.
"She is a sociable pony, so a home where she can receive a lot of attention and socialise with other equines would be ideal."
Tango, a five-year-old Shetland Welsh cross, does have some specific needs that will need to be considered as she suffers from sweet itch – an allergic reaction to midge bites – though it is a manageable condition that shouldn't cause her too many issues.
Anyone interested in providing a home for Tango should call the Scottish SPCA centre in Aberdeenshire on 03000 999 999.