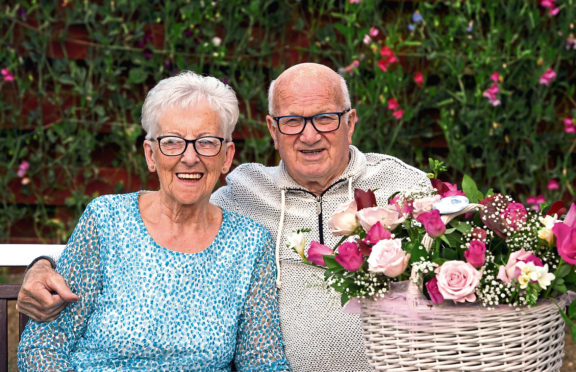 An Aberdeenshire couple celebrating their diamond wedding anniversary have revealed reading The Press And Journal is one of their secrets to lasting matrimonial bliss.
Albert and Helen Murray marked 60 years of marriage yesterday, spending the day with their growing family.
Mrs Murray said they have enjoyed reading the P&J every day of those six decades together.
The pair met at a dance in Mr Murray's hometown of Banchory in 1956 or 1957.
They settled in nearby Glassel after they were married, where Mr Murray, 85, worked on a farm.
There they had two children, Elaine and Raymond.
The whole family – including their grandchildren Sarah, Michelle and Faye and great-grandchildren Lily and Lucy – are now living in Ellon.
Daughter Elaine spent the afternoon driving the couple around Aberdeenshire yesterday, taking in the countryside around Echt where Mrs Murray grew up.
Mrs Murray, 81, said: "It has been a beautiful day to be out and about where I was as a girl.
"I am looking forward to a family get together in Strichen to have good times and some laughs."
Since retirement, the couple have found more time to spend in their garden and to take holidays around the world.
Mrs Murray added: "We are planning to take a trip to The Lakes soon and have enjoyed really good holidays.
"We have travelled as far as Australia, where we have now been three times."
The former Fyvie Castle tour guide had advice for any couple looking to last as long as she and her husband had.
"Eat well, drink well, and learn to keep your own problems to yourself," she said.
"Keep your own interests."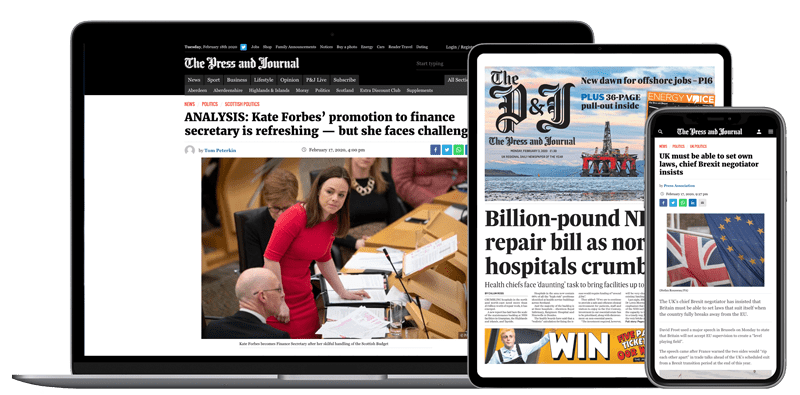 Help support quality local journalism … become a digital subscriber to The Press and Journal
For as little as £5.99 a month you can access all of our content, including Premium articles.
Subscribe