 An Aberdeenshire village has been connected to superfast broadband after a three-year battle by one determined resident.
Peter Smart has described the process of making Luthermuir fibre optic "a struggle" but the message for other communities was "never take 'no' for an answer".
When he first broached the subject of bringing better internet connections to the small Mearns village, he was told that the feat would be "impossible."
But this week a green cabinet housing the fibre optic connection has gone live, with local residents rejoicing at the end of the hard fought battle.
Mr Smart said: "After a series of disappointing responses from Digital Scotland and Openreach, I contacted our MSP Mairi Gugeon and our MP, Andrew Bowie.
"From them, I got the name of a contact in Openreach who made the case for the new cabinet on behalf of the village.
"I've been progress-chasing with her on a regular basis ever since.
"After almost 18 months, at last we are now promised download speeds of up to 36mbps and upload speeds of seven mbps.
"By the end of this week we will, we hope, be enjoying high speed broadband."
Slow connectivity has plagued the village in the past, with the closest green cabinet more than 1.2km away.
Sue Duncan, who maintains the village Facebook page, was one of the first to get her order placed to take advantage of the new service.
She said: "Without someone like Peter, willing to keep plugging away, we would still be stuck with speeds of less than five mbps.
"At last the village broadband system has landed in the 21st century."
Villages across Aberdeenshire have fought hard to be connected to superfast broadband.
This year, Lib Dem North East MSP Mike Rumbles branded the lack of high speed broadband connectivity in his region as "ridiculous", adding: " "In rural parts of Aberdeenshire, many homes barley reach speeds of two mbps or less."
And two years ago, Monymusk residentscrowdfunded for their own purpose built network.
Speaking last night, Mr Smart added: "The lesson is never to take 'no' as an answer.
"Find an ally who will help and just keep on persevering."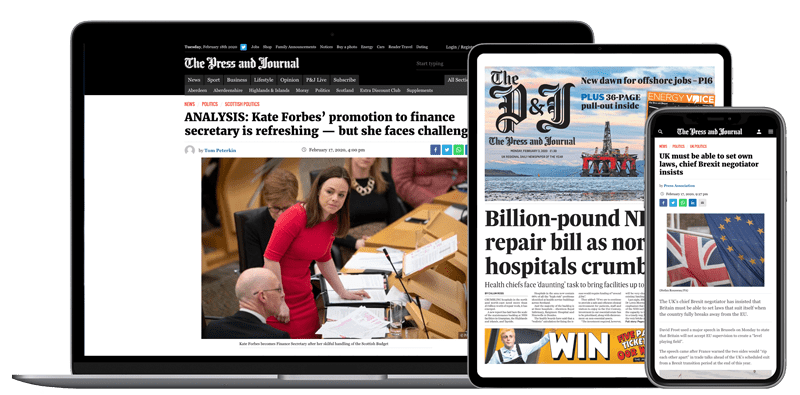 Help support quality local journalism … become a digital subscriber to The Press and Journal
For as little as £5.99 a month you can access all of our content, including Premium articles.
Subscribe