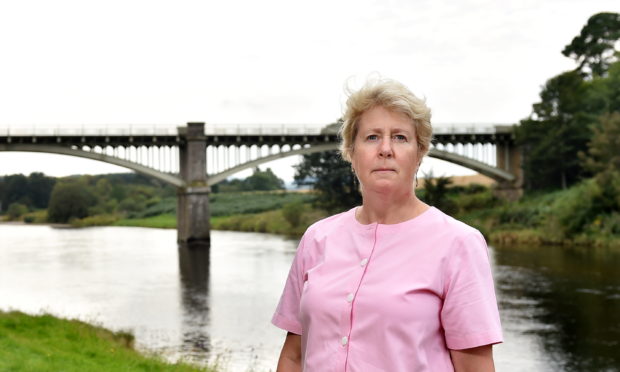 Residents of two Deeside communities who have been separated by an eight-mile diversion due to a bridge closure will have the opportunity to make their voices heard at two public meetings.
More than 1,100 people have signed a petition asking Aberdeenshire Council to save Park Bridge, which was shut to vehicles in February after serious defects were noticed during a routine inspection.
The A-listed crossing, which carries the C35K road across the River Dee, was built in 1854 and connects the two villages of Durris and Drumoak on either side of the river.
Due to the closure for motorists, local residents have been forced to deal with an eight-mile diversion via Durris Bridge in Crathes.
Two public meetings have now been organised for the community to find out more about the current state of Park Bridge and its future.
Resident Anne Shearer, who has campaigned for the bridge to be restored to working condition, said: "A lot of local people are disappointed that a historic bridge like this has had to be closed.
"It is having a really detrimental impact.
"Drumoak and Durris is effectively one community. The church covers both areas, as do the shops and post office, so people need to get from one side of the river easily.
"Local businesses have noticed a downturn in trade and in this age of sustainability the fact people are needing to take an eight-mile detour isn't helping our carbon footprint at all.
"We want to understand what the council's plans are for the bridge."
Donald MacPherson, bridges and structures manager at Aberdeenshire Council said: "I hope as many people as possible can attend both community information sessions.
"We will be providing information about the current state of Park Bridge as well as listening to views and feedback about available options for how it can be maintained in the future.
"Aberdeenshire is blessed with a number of historic bridges spanning the length and breadth of this beautiful corner of north-east Scotland.
"However, while the council will endeavour for them to be used by motorists and pedestrians, we must ensure they are safe and viable."
The first session will take place from 3-6pm on Tuesday September 10 at Durris Kirkton Hall, with the second session on Tuesday September 7 at Crathes Public Hall, again from 3-6pm.