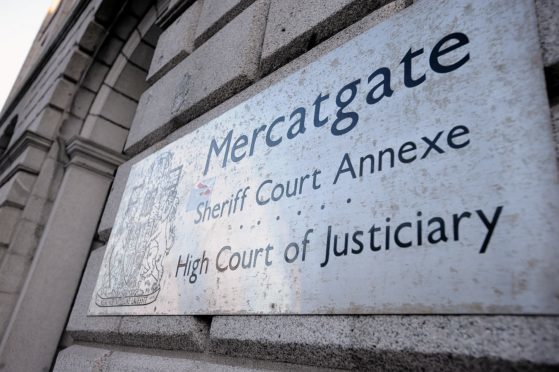 A man accused of carrying out a brutal axe attack has denied all knowledge of how a blood-stained jacket and hunting knife came to be in his flat.
Allan Roy was found by police covered in blood following an alleged murder bid at his home in Clinton Drive, Sandhaven, on November 21.
Brandon Wilson, Brandon Douglas and Martin Gemmell are on trial at the High Court in Aberdeen accused of breaking into Mr Roy's home and launching an attack which left him "severely injured and permanently disfigured" before making off with a games console and two mobile phones.
Gemmell and Wilson are also accused of breaking into the home of Scott Thomson in Boddam on the same date and attacking him with knives, taking a bank card, mobile phone and an air rifle.
Forensic scientist Andrew Gibb was asked about a large black hunting knife found by police behind a sofa at Wilson's former flat on Skene Street in Peterhead.
He said the DNA found on the knife was "one billion times more likely" to belong to co-accused Brandon Douglas than an unrelated male.
Mr Gibb said: "It was a hunting-style knife that was 19 inches long.
"It had a plain cutting edge near the tip and a serrated section nearer to the hilt.
"The handle was wrapped in black tape.
"A few blood stains were on the handle, with the majority of stains on the blade."
A kitchen knife, discovered by police in a different property in Peterhead, was found to have a blood stain on the handle which matched the DNA profile of Wilson.
And Mr Gibb found that a balaclava, found at another home in the town, had a mixed DNA profile – with Mr Roy and Gemmell both matching, along with two other DNA types too small to trace.
A black Timberland jacket was also found in Wilson's flat, with the lower left sleeve covered in blood which matched the DNA of Mr Roy.
Mr Gibb said: "One possible explanation is that the jacket made contact with a surface that contained Allan Roy's blood, for example with Allan Roy himself as he was bleeding."
Wilson was spotted on CCTV in Fraserburgh wearing the jacket, but claimed it wasn't his, and that he "chucked it into the back of a car" which he and his co-accused were travelling in before he was dropped off at a woman's house.
He claimed he got a taxi home to Peterhead, and did not notice the hunting knife or jacket until police found them during searches a few days later.
Advocate depute Alan Cameron, prosecuting, said: "The obvious explanation for this is that you were part of the attack."
Wilson said: "That's not true."
The jury was read a further statement from Mr Roy yesterday, which he gave four months after the incident.
It read: "I now walk with crutches and I have been told I need a hip replacement.
"This incident has had a big impact on my life.
"I'm scared of something like this happening again to me or my family."
The three accused deny all the charges against them and the trial, before Judge Frank Mulholland, continues.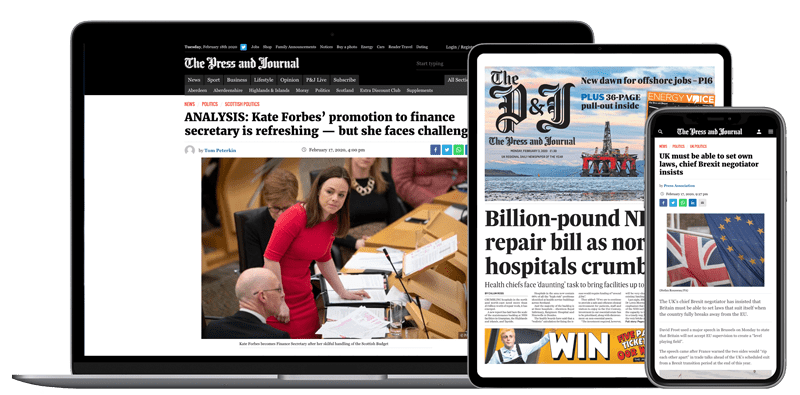 Help support quality local journalism … become a digital subscriber to The Press and Journal
For as little as £5.99 a month you can access all of our content, including Premium articles.
Subscribe