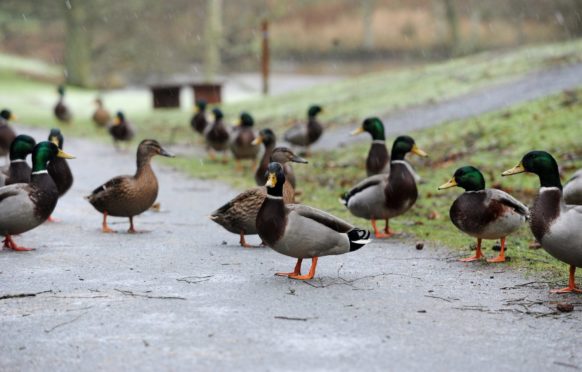 Dog owners are being urged to be vigilant after a duck was killed at a north-east beauty spot.
The duck pond at Haddo House and Country Park near Tarves, is popular with visitors young and old, and staff raise the birds from hatchings to maturity.
But earlier this week, two dogs ran among the birds and killed one.
Now staff are urging dog owners to be responsible and take heed of the signs urging them to keep their pets on leads as they go near the lake.
In a social media post, staff stressed they were not asking owners to keep their dogs on leads all the time but just around the wildlife.
A spokeswoman said: "We had an incident in the park where a duck was killed by two dogs off leads.
"I can't express how upsetting this is for everyone who loves Haddo, and personally because I see these ducks go from hatchlings to maturity and do my absolute best to protect them in any way I can.
"There are multiple signs saying to keep dogs on leads anywhere near the lake – I will be putting up more – and I ask people time and again in person and on social media."
Passers-by tried to intervene but could not save the duck – but managed to take photos which staff will pass to the police.
An Aberdeenshire Council spokesman said: "Whilst we recognise the vast majority of dog owners are responsible, we would encourage them to make sure they keep an eye on their pets at all times when removing their leads in order to make sure their pets and other wildlife are safe. If you need advice about your responsibility as a dog owner, please visit the dog wardens page on the council website for advice."
Scottish SPCA chief superintendent Mike Flynn said: "Every dog owner has a legal responsibility to ensure their dog is under control at all times.
"This should serve as a stark reminder to dog owners to keep their dogs on a lead around ducks, and all wildlife, at all times."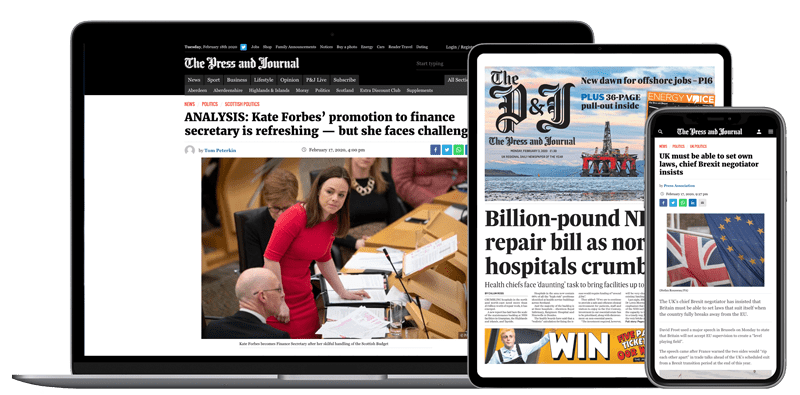 Help support quality local journalism … become a digital subscriber to The Press and Journal
For as little as £5.99 a month you can access all of our content, including Premium articles.
Subscribe