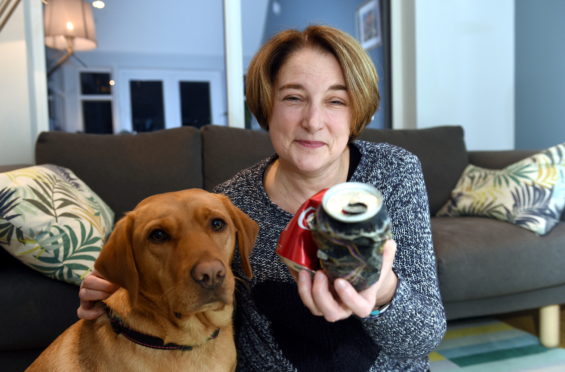 A teacher from Stonehaven who launched a project to convince pet owners to pick up litter on their walks has received a special award in recognition of her work.
Marion Montgomery launched her Paws on Plastic campaign after noticing how much rubbish was lying about while walking her Labrador, Paddy.
Participants in the group are asked to use their daily exercise with their pets as an opportunity to improve their environments by collecting any litter they see and taking it home for recycling.
She has been granted the "Hero of the Month" title by the environmental charity Keep Scotland Beautiful's national Clean Up Scotland project.
Over various social media platforms, the Stonehaven school teacher has gathered more than 9,000 members for her campaign, in more than 50 countries around the world.
And it has been estimated that Paws on Plastic could contribute to more than 13 million pieces of litter being taken off streets every year.
Ms Montgomery said: "I am very passionate about the environment and pleased that Paws on Plastic is encouraging other people to take small steps to save their planet.
"The idea behind Paws on Plastic is very simple and was inspired by my dogs picking up plastic bottles and cans on walks, which I then felt I had to put in the bin.
"This group simply encourages dog owners to pick up a couple of pieces of litter on every walk, recycling what they can."
Heather McLaughlin from Keep Scotland Beautiful said: "I would like to congratulate Marion for her efforts and for going the extra mile to get other people involved in helping to protect our outdoor spaces."