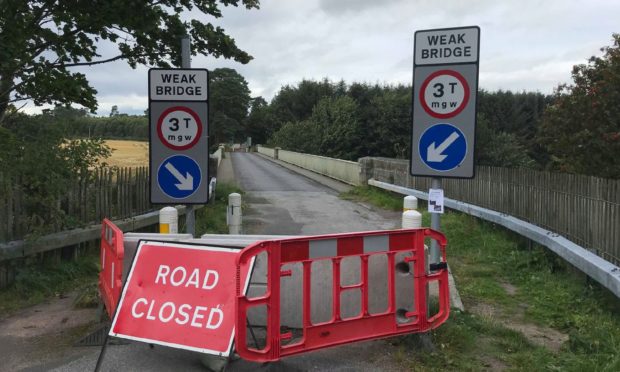 An A-listed bridge which forms a vital link between two Aberdeenshire communities could get a £12.4 million replacement, having been shut-off for safety reasons earlier this year.
Park Bridge, which carries the C35K road across the River Dee, was built in 1854 and connects the villages of Durris and Drumoak, which lie on either side of the river.
But in February, the historic crossing was closed off to motorists when serious defects were noticed during a routine inspection.
Since then, drivers have been faced with an eight-mile diversion via Durris Bridge in Crathes – prompting anger from the local communities.
More than 1,100 people have signed a petition to save the bridge, as it forms a vital connection for residents visiting important destinations on either side of the River Dee, including churches, the post office, community halls and more.
Last night, residents got their first glimpse of the four potential options for the future of Park Bridge at a drop-in session in Durris Kirkton Hall.
The first choice is to return the crossing to how it was previously, with a weight and width restriction on vehicles but otherwise allowing all traffic. That proposal would cost £1.7 million.
The second and third options are to open it to pedestrians and cyclists only, at a cost of £580,000, and close it entirely to all traffic and access, including pedestrians, at £250,000.
But the final route forward tabled by Aberdeenshire Council is to build an entirely new bridge alongside it at a cost of £12.4 million.
One Durris resident who attended the drop-in session said: "To be honest, it just doesn't seem like building a second bridge is remotely viable.
"I understand that the council has little funds to cover these repairs, but we really need to get Park Bridge fixed and open to traffic as soon as possible."
Another added: "It's been terrible without this bridge. Really when you think about it Drumoak and Durris are one community and it's just been cut in half."
Donald MacPherson, Aberdeenshire Council's bridges and structures manager, said: "Not all four options are equal in terms of funding. Some are more expensive than others.
"It is important for people to let us know what they think.
"We will collate these results and then eventually go back to area committee to see what they think."
Two further drop-in sessions will be held later this month.
One will be held on September 17 at Crathes Public Hall from 3-6pm, with the other to be held from 5.30pm to 7.30pm at Drumoak Church Hall on September 24.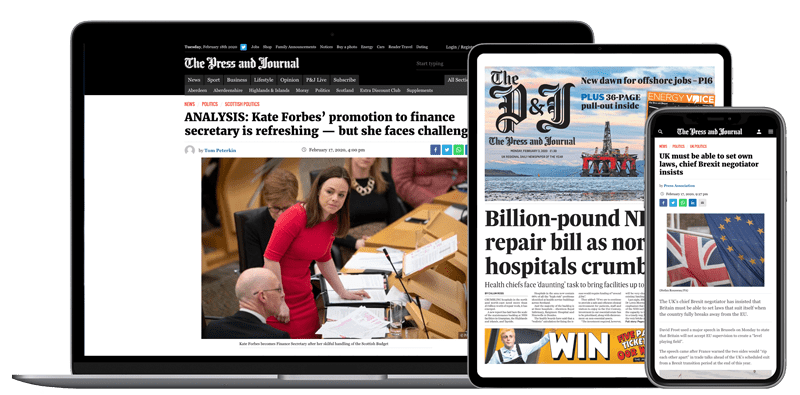 Help support quality local journalism … become a digital subscriber to The Press and Journal
For as little as £5.99 a month you can access all of our content, including Premium articles.
Subscribe