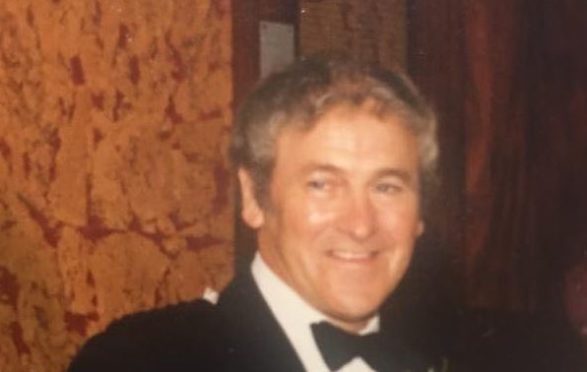 A keen sailor who helped establish Banff Harbour as a marina, Andrew Kennedy has died aged 88.
Born on April 8 1931, Mr Kennedy – known as Andy – grew up in a large family and excelled at school.
But following the death of his father, Rob, when he was just 13, he was forced to abandon his studies and begin work as a marine engineer in Fraserburgh.
He went on to enjoy sailing journeys and local regattas and he also was involved in the development of Banff Harbour as a marina.
Mr Kennedy met his future wife, Jenny, at a dance at Strichen Village Hall when he was 21.
The pair married in 1957 and went on to have two children – Yvonne and David.
Mr Kennedy was offered the chance to move his family to South Africa when a joy opportunity came up but instead decided to stay in Macduff and start his own business: Dauntless Engineering.
Throughout his life Mr Kennedy loved to sail – using the sea as a chance to escape the stresses of work and service.
In 1998, taking part in the Banff-Stravanger Yacht Race, he and his team were involved in a dramatic rescue that made the front page of the Press and Journal.
Son-in-law Dave Edwards said: "In 1998, Andy set sail on that year's race with a young rookie crew, who as it turned out were in for quite an adventure.
"About 70 miles out from Macduff and in the dark, the rudder broke, leaving them unable to steer.
"Andy decided to wait until daylight before attempting a repair in the morning.
"He was horrified to discover that the missing yacht had sparked a major drama and search, involving a coastguard boat and helicopter, and had made the front page of the Press and Journal and headline news on BBC Radio 1."
Mr Kennedy died on August 27 at Aberdeen Royal Infirmary, surrounded by his family.