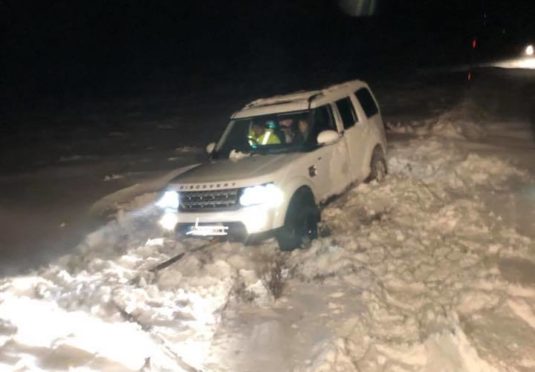 An Aberdeenshire man has renewed his plea for a new snow gate to make his load road safer this winter.
Jim Anderson, chairman of Ballater and Crathie Community Council, first raised the issue with Aberdeenshire Council nine months ago after being repeatedly called upon to dig stranded motorists out of the snow last winter.
The extreme weather caused treacherous conditions on the B976 Crathie to Gairnshiel road, with Mr Anderson forced to help dig stuck cars out of the snow.
There are currently three sets of snow gates in Aberdeenshire, on the A93 at Glenshee, the A939 Lecht and the B974 Cairn O'Mount.
Only the  B976 Crathie to Gairnshiel road, frequently used by skiers during winter, is without.
There are signs at either end warning drivers not to use it during heavy snow, but Mr Anderson was frequently asked to rescue stuck drivers who had ignored the signs.
He said: "I've had nothing from the council – we had one meeting that went nowhere.
"I go out and clear the snow as best I can but at the end of the day it isn't about the residents.
"It's about the public – and making the roads as safe as they can be. We need snow gates.
Cash-strapped Aberdeenshire Council would struggle to cope with even a mild winter
"I was told it was because the police don't have the manpower to check and close the road during winter, but what if someone drives through late at night and gets stuck?
"Something needs to be done before something horrendous happens to a driver."
Local councillor Geva Blackett said plans were in place to install a webcam which will be linked to a website so people can easily see it is closed.
She added: "I support any measure that stops people using roads that the police have deemed unsafe due to weather conditions particularly as those conditions may not be obvious from the low ground.
"The worry of course is that people don't understand what conditions are like at the top, ignore the road closed signs, get stuck and then endanger not only themselves but also those called upon to mount a rescue – too often that means local farmers, gamekeepers and council workers.
"If the camera proves not to be a deterrent then I will continue to support the community council's calls for a snowgate."
Earlier this year, Aberdeenshire Council's roads service admitted it may have to dip into its reserves to prepare and respond to even a mild winter – before forecasters warned that theBeast from the East style weather could return to Scotland.
Aberdeenshire Council's head of roads, landscape and waste services, Philip McKay, said: "We have been in ongoing discussions with Police Scotland this year with regard to the installation of variable message signs on the B976 Crathie to Gairnshiel road.
"Police Scotland have advised us that snow gates would not be appropriate on this road as they could not effectively manage their opening and closures during severe weather.
"As an alternative to snow gates flashing electronic signs indicating road closures can be activated immediately and can be linked into various websites which can be accessed by the public providing instant awareness.
"It would be our intention to work towards the installation of these signs this winter."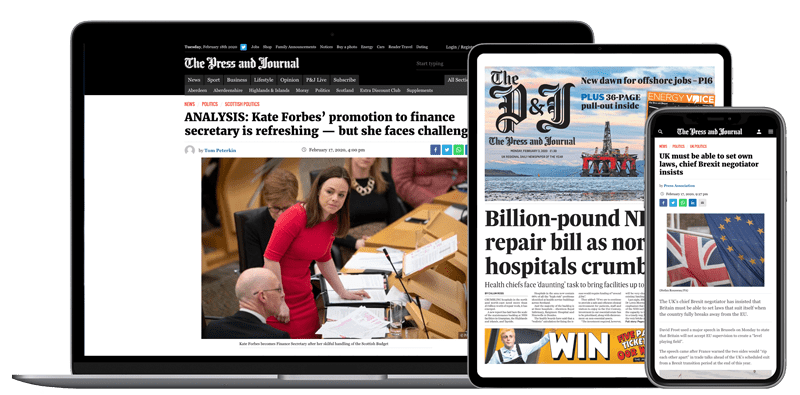 Help support quality local journalism … become a digital subscriber to The Press and Journal
For as little as £5.99 a month you can access all of our content, including Premium articles.
Subscribe