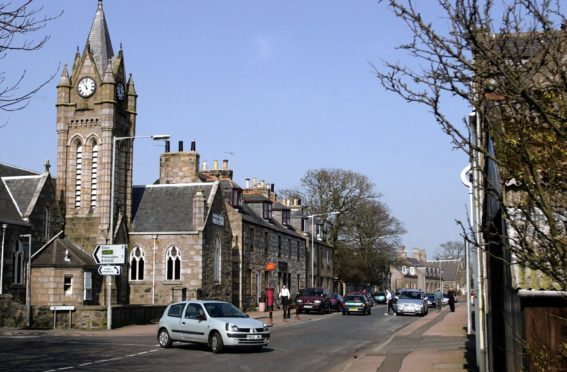 Council plans to slow down traffic in an Aberdeenshire village could instead make drivers go even faster, the local community fears.
Aberdeenshire Council is currently drawing up plans to put a new traffic management order in place along Main Street in Newburgh to improve safety.
Included in the £5,000 proposals are the introduction of more "at any time" waiting restriction areas and expansions of the pavement in certain areas to make it easier for pedestrians to cross.
However, Foveran Community Council (FCC) has objected the planned order, citing concerns that a loss of parking would impact local businesses, residents and even lead to the "perverse outcome" of traffic speeds increasing due to the lack of parked cars on the relatively narrow route.
Instead, the FCC has appealed for Aberdeenshire Council to reconsider previously dismissed plans to reduce the speed limit on Main Street to 20mph – a move that was backed by a 200-strong petition in 2017 – as part of a more "holistic" approach to the issue of speeding.
In a letter of objection, the FCC said: "If approved, the vibrancy of the village as a living and working community will be hugely damaged."
After meeting with community councillors, officers for the authority have proposed amendments to the order to shorten some of the restriction areas and redesign parking bays to "accommodate extra spaces where possible".
The proposed order will be discussed at the Formartine Area Committee next week.