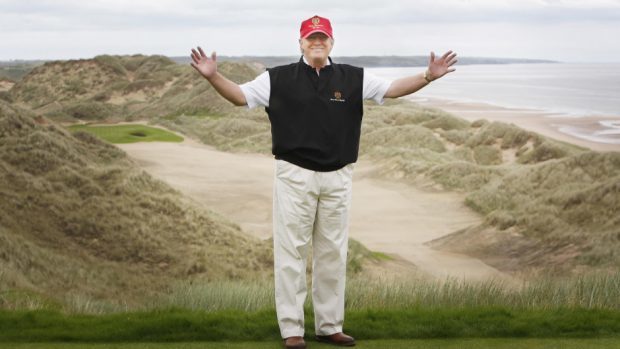 A new 18-hole golf course named after Donald Trump's mum will be created at the US President's Aberdeenshire resort.
Trump International, at Menie, already features a championship links course which opened in 2015 and yesterday Aberdeenshire Council approved plans for a second fairway.
It will be named the Macleod Course after Mr Trump's mother Mary Macleod, who came from the Isle of Lewis.
Members of the Formartine Area Committee voted eight to four in favour of the application.
However, following concerns about the impact the development has already had on the ecology of the area nearby, elected members imposed a condition that an environmental management plan had to be drawn up regarding work on the expansion.
Senior planning officer, Gregor Spence, presented the application for the 121 hectare course, which was included in the original plans which caused controversy when they were lodged more than a decade ago.
He said: "There have been 18 valid letters of objection primarily about access to the areas, environmental concerns and worries about amenities."
Economic development officer, Douglas Rennie, said that there was an expectation that a second course would benefit the financial wellbeing of the region.
He added: "If you look at tourism, the north-east is growing to meet demand.
"If you look at international visitors, you can see this development would generate further growth – the first course at Menie created 200 jobs so this could add another 120 in the area. There's no doubt of a positive economic impact."
Committee chairwoman, Isobel Davidson, moved to refuse the application on grounds she found "no justification" to move away from the policy protecting the surrounding environment – which she said was "as good as being a site of special scientific interest".
Mid-Formartine member, Karen Adam, said: "I'm supportive of tourism and jobs but the economic argument wasn't strong enough and I would like to see an up-to-date assessment as there is so much uncertainty."
But Ellon councillor Gillian Owen took "assurance" from the financial forecast and said the development was about "so much more than golf courses".
She said: "Many people who come to use the golf course have spouses who do something else, so the north-east could benefit from these holidaymakers."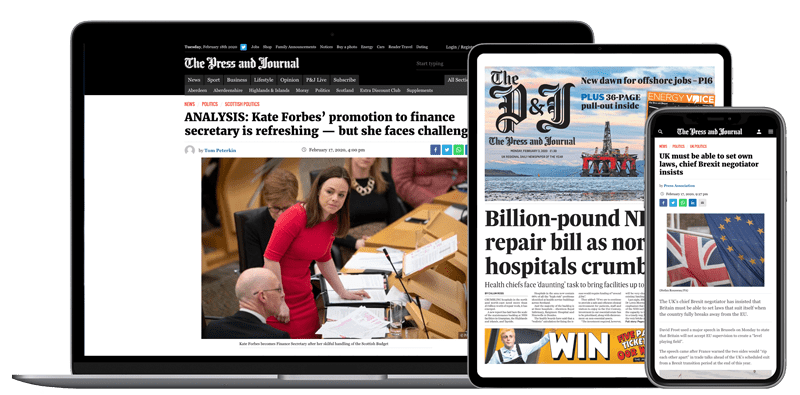 Help support quality local journalism … become a digital subscriber to The Press and Journal
For as little as £5.99 a month you can access all of our content, including Premium articles.
Subscribe