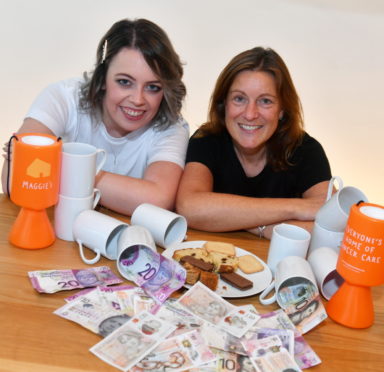 An Inverbervie woman has praised the ladies from across Aberdeenshire who gathered to help her raise money for cancer support charities.
Around 80 people attended the Fizz, Frocks and Fancies event in Stonehaven at the end of August.
The evening included a glitzy fashion show, afternoon tea, raffles and a disco and organiser Hayley Paterson yesterday handed-over the event's final takings.
Friends of Anchor received £2,466.66, while there was a further £1,233.34 for the Maggie's Centre.
The fundraising night took place just two days after the funeral of Ms Paterson's close friend and former colleague, June Morrison MBE.
The pair met at her first office job at an accountancy firm when Ms Paterson was just 16.
Mrs Morrison was an insolvency manager and lifelong Conservative activist. She died on August 19, aged 78 .
Ms Paterson, 23, said: "It was so sad to lose June as she taught us all so much but, in a way, it was nice to be able to commemorate her in the event.
"June would have certainly come along – she'd have been out in full force with us. She was a wonderful woman."
The event took place at the Scallywags soft play area in Stonehaven.
Ms Paterson added: "The place was completely transformed, they had a massive gold curtain, fairy lights tablecloths and flower arrangements.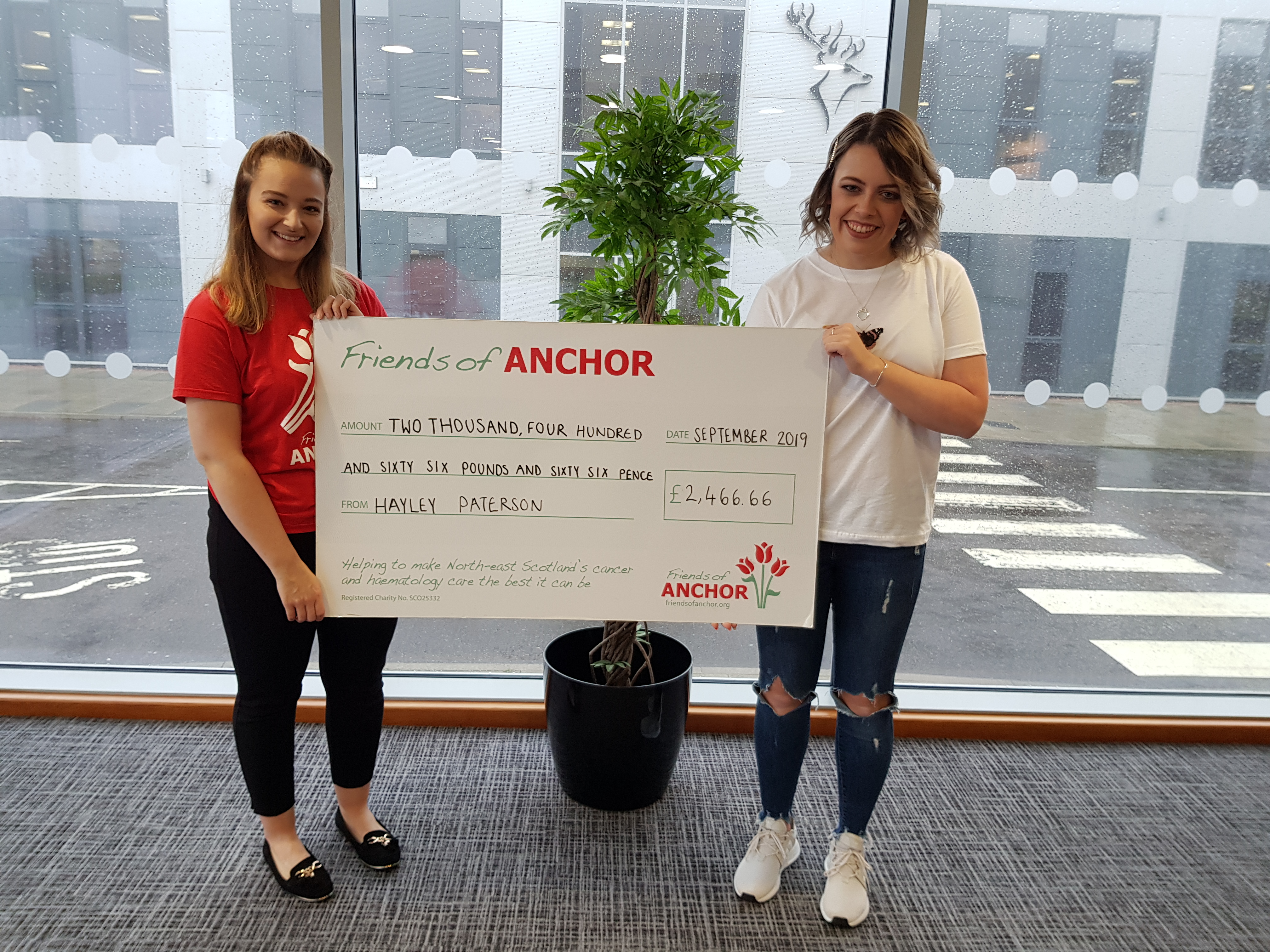 "Everyone was piped in and we had a fashion show, cocktails and a raffle.
"By the end of the night everyone was out on the street doing the conga to the Vengaboys.
"It was a great night and it feels amazing to have raise this much money.