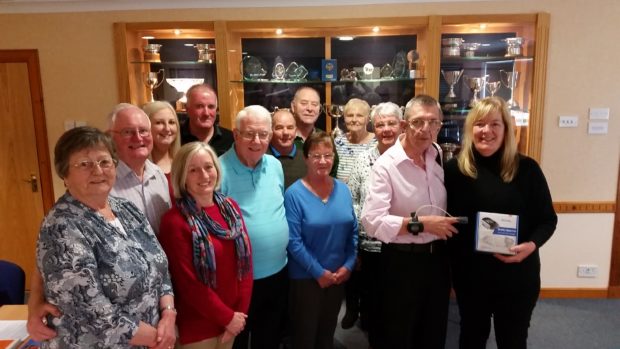 A support group for people living with a rare lung condition has donated a new medical device to NHS Grampian to help improve respiratory care in the north-east.
The Grampian Pulmonary Fibrosis Support Group was established in 2015 to help patients, families and carers affected by the disease.
The illness is the end result of a variety of conditions, and causes scar tissue to build up in lungs, making breathing increasingly difficult.
As well as holding regular meetings, the group works hard to raise money for good causes.
And members have now donated a £780 bluetooth pulse oximeter to NHS Grampian's respiratory oxygen service, which is run by specialist physiotherapists and nurses.
The oxygen-monitoring equipment will allow specialists to better analyse how well their patients are breathing and identify sufferers earlier.
The support group donated the oximeter to Margaret Macleod of NHS Grampian's home oxygen team yesterday, at a meeting held in Bridge of Don's Balgownie Bowling Club.
The group's chairman Jim Simpson said: "We want to raise awareness of this nasty, killer disease.
"We're extremely pleased to be able to donate this device, as it will hopefully help to diagnose anyone with it as early as possible."
To find out more about the group, people can call Mr Simpson on 07715 050008.