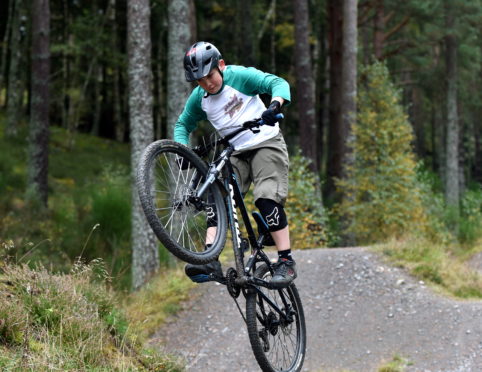 Cyclists in the north-east are hoping the region can become a "mountain biking destination" that brings more visitors to Aberdeenshire.
Aboyne Bike Park is in the midst of plans to expand its facility in Bellwood Community Woodland, with fundraising efforts ongoing to cover the costs.
The plans – for new pump and loop tracks – seek to complement the wider expansion of mountain biking in the north-east.
Last December, the North East Trail Centre Organisation (Netco) earmarked land at Durris Forest for a multi-million pound mountain bike park and snowsports centre.
Plans for £14 million outdoor activity centre at Durris Forest are unveiled
Duncan Palmer of the Aboyne Bike Park Association said: "A huge amount of action is underway to develop Aberdeenshire as a mountain biking holiday destination.
"With the development at Durris, we wanted to make sure Aboyne became part of that network. The expansion reflects that.
"All the towns will benefit from more mountain biking facilities and it will develop tourism."
It was in 2013 that the Aboyne Bike Park Association was granted consent for the project in Bellwood Community Woodland.
Olympic snowboarder Ben Kilner opened the attraction after more than £60,000 was raised and, as a result of its success, the neighbouring Tarland Development Group drew up proposals for a bike park in Drummy Woods.
Chris Redmond, of the Tarland Trails scheme, had said: "We got together with a lot of people and spoke to the Aboyne bike park group and learned a lot from them.
"The whole of Deeside wants to be part of this."
As part of expansion plans in Aboyne, a new "pump track" will be created, which will be bigger, wider and deeper than the current one.
It will be used by more advanced riders in order to build up speed.
A new hard jump line also will be created – offering bigger jumps for more experienced cyclists.
It will cost between £30,000-50,000.
Mr Palmer added: "People already travel from Aberdeen to visit – and hopefully with the success of Tarland Trains Two and Durris we'll have more people in the region purely for biking.
"Our expansion would mean the park more than triples in size. It will be a good starting point for young riders to hone their skills."
Will Clarke, of Aberdeenshire co-ordinator at Developing Mountain Biking in Scotland said:
"We definitely see that Aberdeenshire has significant potential to develop from an 'emerging' destination to a 'premier' destination.
"Our programme locally focuses on trail development, facility development, business support and growing the tourism sector and we feel is quite strong.
"We have numerous developments ongoing."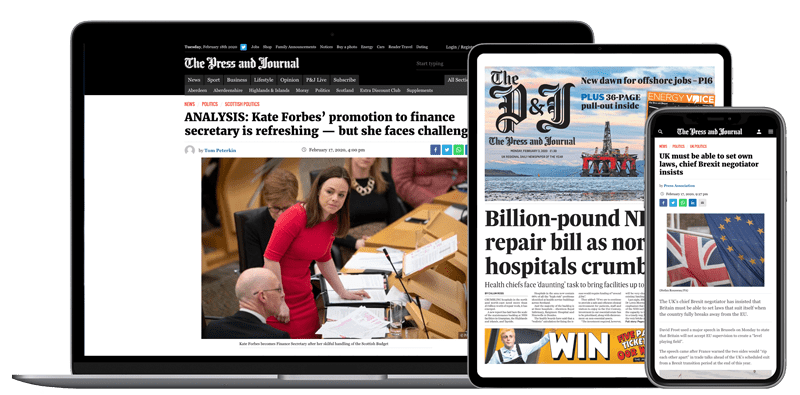 Help support quality local journalism … become a digital subscriber to The Press and Journal
For as little as £5.99 a month you can access all of our content, including Premium articles.
Subscribe