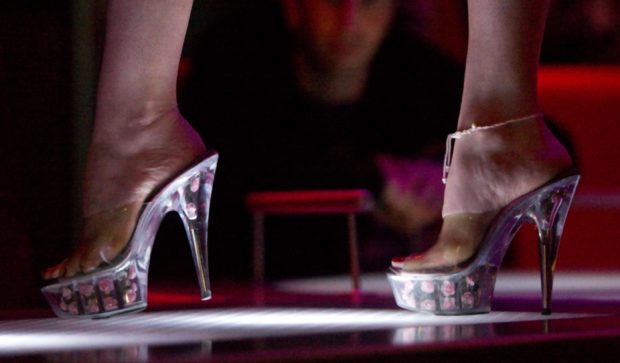 Strip clubs could be opened in Aberdeenshire if new licensing changes are approved.
Earlier this year, legislation was introduced by the Scottish Government to give local authorities greater control over businesses offering sexual entertainment before live audiences.
As a result, councils across the country are considering whether or not to license sexual entertainment venues (SEVs), including Aberdeenshire Council.
Although such businesses currently operate in Aberdeen, there are none in Aberdeenshire but this could open the door for such ventures.
If councillors on the licensing sub-committee agree to license SEVs in the region, they could attach certain conditions and enforce regulations – such as a limit on the number of premises.
Barman Gregor Waite, who works at the Market Bar in Stonehaven, said adult entertainment used to be present in the seaside town many years ago, but he doesn't believe it would be successful now.
He said: "About 30 years ago we used to get strippers in the hotels, they used to come in from Aberdeen and do early shows before going back up and doing the late shows – in fact they used to do it on Sunday afternoons.
"Nobody has function rooms or anything anymore, and bars are all quite small, so I don't think anyone would be interested."
Business groups in Stonehaven, Inverurie and Peterhead have all questioned the viability of such venues in their towns.
John Pascoe, the chairman of the Rediscover Peterhead business improvement district said: "I think you would get a very mixed reaction.
"I'm not sure what the demand would be, but if a licence would allow new business then I guess we'll have to welcome that, but with caution."
Derek Ritchie, manager of We Are Inverurie added: "Part of me thinks if it's allowed in other places then it should be allowed here as long as it's regulated, but I wouldn't think there would be an appetite for it in Inverurie."
Aberdeenshire East MSP Gillian Martin added: "While this is obviously a decision for councillors to make, I would be very disappointed if they thought sexual entertainment venues would in any way enhance life for the people of Aberdeenshire.
"This is 2019, and we are the Me Too generation.
"Facilitating the objectification of women should be the last thing on any council's agenda."
The council's licensing sub-committee will consider the matter next week.