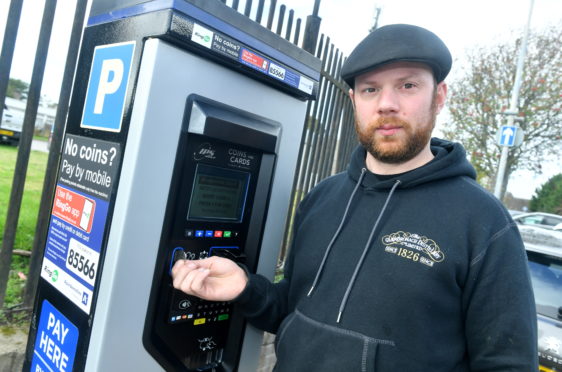 A business owner in Aberdeenshire has offered to "refund" parking tickets for his customers after the council voted to cut the initial free period in its pay and display sites.
Mike Stewart, the owner of the Inverurie Whisky Shop, said he's noted a significant drop-off in shoppers this month compared to the same time last year.
At the start of September, new parking tariffs came into force in the council's pay and display car parks in towns throughout the region.
Where before visitors could take advantage of a free parking period of up to an hour, it now costs 50p – though longer stays are now cheaper than they were previously.
Mr Stewart believes the short-stay changes are already having a big impact on businesses.
And in response, he now allows customers a discount to help cover the costs of parking when they produce a photo of their ticket.
He said: "We want to encourage people to come to Inverurie, and if they come to us and buy a bottle of wine, we'll cover the cost of their parking with a refund of up to 10% off their purchase.
"Our footfall compared to last year in September has dropped dramatically and I don't think it's a coincidence.
Councillor Peter Argyle, the chairman of Aberdeenshire Council's infrastructure committee said: "It would be disappointing if people were to avoid Inverurie and other town centres because of an erroneous message that parking there is expensive or difficult – it is neither."
"The new tariff was introduced to end an unsustainable deficit in the car park budget.
"It gives one hour's parking for just 50p and up to two hours for £1, meaning that parking for anything more than 30 minutes is cheaper than it was previously.
"We have not extended pay and display, so there are still a huge number of spaces for which we do not charge at all.
"We have also introduced a range of easy payment options including contactless, which is proving very popular, and chip card payments, as well as ticketing via the RingGo mobile app."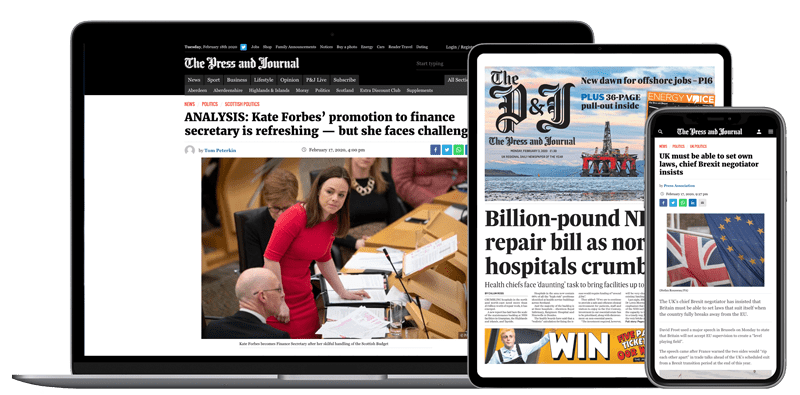 Help support quality local journalism … become a digital subscriber to The Press and Journal
For as little as £5.99 a month you can access all of our content, including Premium articles.
Subscribe