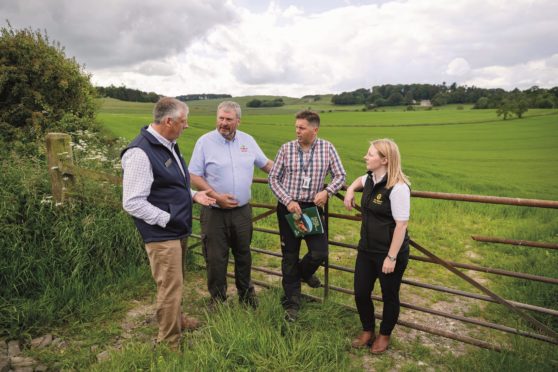 Brazen criminal gangs are cutting a swathe through Scotland's farms stealing ever increasing amounts of livestock and machinery.
New figures estimate rural crime cost Scotland £1.6 million last year – up 62% compared to 2017 – and farmers are being warned thieves will seize upon any opportunity they are given.
Leading rural insurer, NFU Mutual, is urging farmers and those who live in the country to join forces with police and carry out pre-winter security checks to halt them.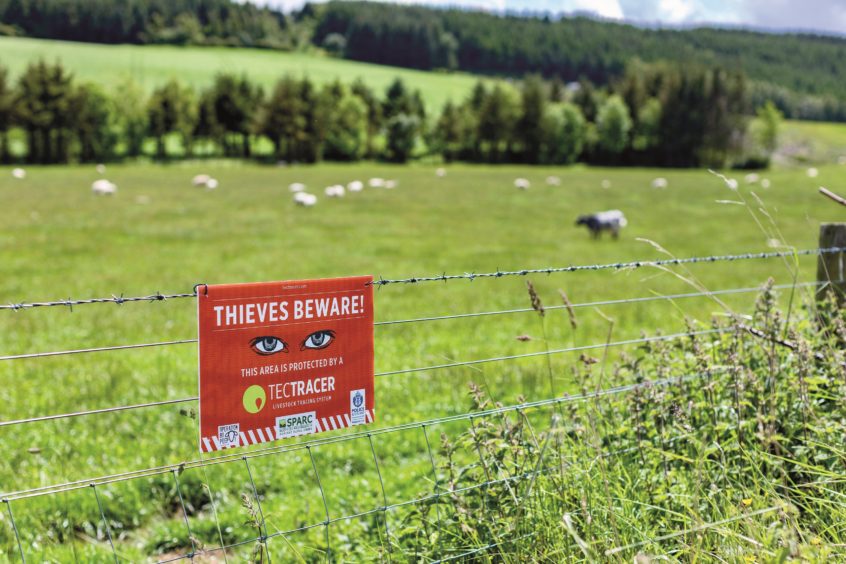 Its warnings come as the National Police Chiefs' Council launches its Wildlife and Rural Crime Week of Action, which runs from October 6-13.
Martin Malone, NFU mutual manager for Scotland, said: "Crime is now a major concern to Scotland's rural communities
"There is still a perception among criminals that there are easy targets in the countryside but farmers and homeowners can do a lot to deter thieves by taking simple security measures.
"While today's new breed of brazen gangs are increasingly staking out farms and operating in broad daylight, criminals will still seize the opportunity to work under the cover of darkness to prevent themselves being identified at this time of year."
He added: "As the main insurer of the nation's farms, we are determined to do all we can to protect Scotland's countryside.
"We strongly support SPARC and welcome the police's week of action, which serves as a good reminder to carry out some pre-winter security checks.
"Country people can also play their part to reduce rural crime by joining rural watch schemes to share suspicious sightings with local farmers, the rural community and police."
A sharp increase in rural crime has been recorded across the whole of the UK.
Thefts of high value tractors, quad bikes and other farm vehicles cost £7.4 million in 2018 – a 26% increase.
And as winter is fast approaching, NFU mutual is recommending that farmers go to the nearest road to their property and look at their farm from a criminal's point of view.
They have also issued a check list urging people to test whether locks, alarms, security lights and other security measures are in place and working correctly.
Other simple advice includes joining a Rural Watch scheme, removing keys from vehicles, keeping machinery locked up and installing immobilisers and trackers on machinery.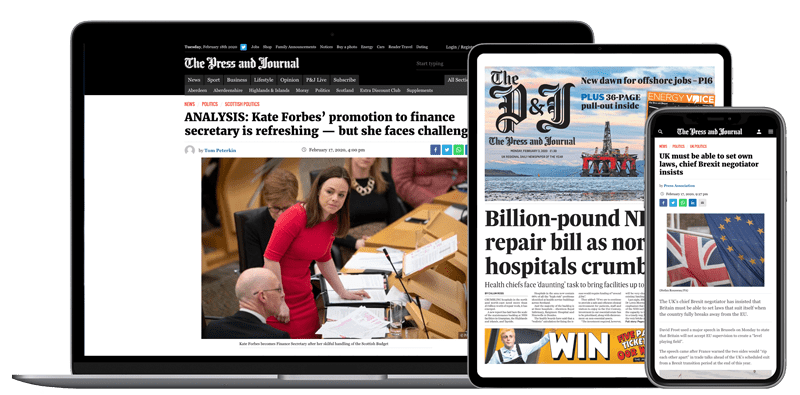 Help support quality local journalism … become a digital subscriber to The Press and Journal
For as little as £5.99 a month you can access all of our content, including Premium articles.
Subscribe