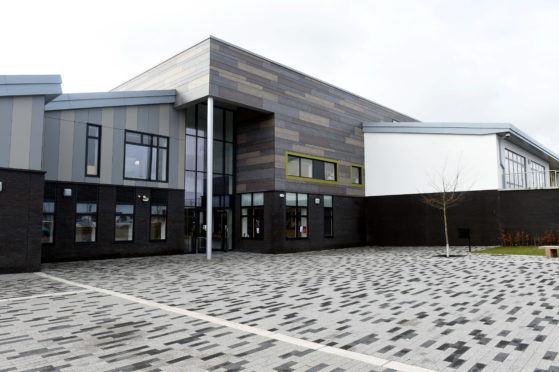 Plans to expand a north-east primary school – which only opened in 2017 – have taken a step forward with Aberdeenshire Council inviting building firms to vie for the work.
Hillside School in Portlethen was built to accommodate 350 pupils, at a cost of £12.4 million.
But while the two-year-old school was designed with expansion in mind, councillors have admitted the need has come sooner than anticipated.
An additional four classrooms are to be built in the face of growing demand for places at the school.
Facilities outwith the classroom, such as catering, were originally built to deal with increased demand.
There has been significant house building in and around Portlethen in recent years.
Projections previously presented to councillors showed Hillside School could have as many as 612 pupils by 2022.
Last night, Ian Mollison, a local Liberal Democrat councillor who is part of the ruling coalition, defended the council's need to extend the multi-million pound school so soon after its opening.
"It's not a science. It's an art," he said.
"You cannot predict when people are going to have children, the size of families that are going to move in or how many will choose to send their children to other schools.
"It is a best informed guess and things change. If it could be predicted exactly we would probably winning the lottery every week.
"It was thought an extension would be required but not this soon."
A spokesman for the local authority said: "Once the tendering process is complete, the work is expected to start early next year.
"It is anticipated the work will be finished in the summer and ready for pupils to move into at the start of term in August."
Local councillors will be eager for contractors to meet that deadline, so facilities are in place for the new school year.
Labour North Kincardine councillor, Alison Evison added: "The work really does need to be completed for when the children return to school next August, so that the transition to the new school year can be as smooth as possible for the pupils, the staff and community groups using the school."