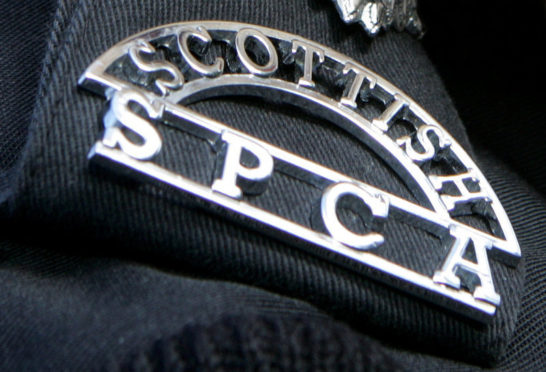 Undercover officers have swooped at an Aberdeenshire home in an investigation into alleged illegal dog fighting.
Working in tandem with Police Scotland, the Scottish SPCA (SSPCA) staged raids at a north-east address last week, as well as another in Angus.
The charity said it had uncovered evidence that dogs and a host of "wild animals" at the properties were being forced to engage in fights.
They described the brutal bloodsport as "abhorrent" and said investigations were continuing to trace those responsible.
An undercover officer in the SSSPCA's special investigations unit said: "We uncovered intelligence to suggest illegal animal fighting was taking place at these locations.
#DidYouKnow that our Crimewatch team report that 50% of our total information relates to fox hunting? The next highest portion is dog fighting at 16%.

If you have any info to give, please contact us on 01483 361 108 or email on crimewatch@league.org.uk. https://t.co/XxC2Wtvq9b pic.twitter.com/YXUD9WALCS

— League Against Cruel Sports (@LeagueACS) October 13, 2019
"With serious concerns about the welfare of both the dogs and wild animals being subjected to this, we worked with the police and external partners to raid both addresses.
"Offences such as this are incredibly difficult to investigate as they are very well-guarded by those involved.
"We are taking the fight to anyone engaging in this barbaric practice and sending out a clear message that it is not acceptable."
As a result of the operation, numerous dogs have been seized and are being checked by vets.
The condition of those animals taken into care is unknown. The SSPCA has not identified the nature of the wild animals involved.
North East Labour MSP Lewis Macdonald said: "Setting animals to attack each other in a confined space has long been illegal, and for good reason.
"It is a cruel and cowardly thing to do.
"I am glad the police and SSPCA are working together to catch those responsible, and to deter others, so that we can see an end to such needless suffering and brutality."
The raids are the latest in a string of such cases the SSPCA has worked on, with the charity reporting it has taken a call on animal fighting every other day.
Investigating animal fighting practices now accounts for 50% of all its undercover work.
Mike Flynn, chief superintendent at the Scottish SPCA explained: "These dogs are very rarely seen in public.
"The owners don't walk them through the parks and they rarely go to the vets because a veterinarian would instantly know the difference between a scrap in the street and injuries sustained through organised fighting."
Robbie Marsland, director of the League Against Cruel Sports Scotland, said the case reflected a wider need for increased sanctions on those responsible.
He said: "Dog fighting is one of the most barbaric forms of animal cruelty, inflicting totally unacceptable levels of physical and mental suffering on the dogs involved.
"Perpetrators of this so called sport take the loyalty and love these animals give so generously and abuse it to satisfy their own perverse pleasure.
"The League wholeheartedly supports stricter sanctions on dog fighting offences including life time bans on the keeping of any animal to send a clear message that this pastime is utterly abhorrent."
North East region MSP Bill Bowman said: "As a dog lover, I can't comprehend how the owners of these animals would consider turning them against each other.
"It's reprehensible.
"This co-ordinated raid is great work by both Police Scotland and the SSPCA.
"I sincerely hope this is stamped out and quickly."
Police said their officers had supported the SSPCA during raids at two addresses and would continue to work with its partners.
North-east a 'hotspot' for dog fighting
The north-east has previously been branded a "hotspot" for dog fighting incidents in Scotland.
In 2011, two Banff brothers were branded "barbaric" for their part in a dog fighting ring.
David, then 22, and 24-year-old older brother Colin Reid, from Banff, Aberdeenshire, were the first in the country to be jailed for the offence of animal fighting.
The fights the pair organised left dogs scarred for life, nursing permanent disfigurements and disabilities.
They were jailed for six months and four months each and banned from having dogs for five years.
The case marked the first conviction for animal fighting since new legislation allowed SSPCA inspectors to search and enter the homes of suspected dog fight organisers.
The incident led to North Aberdeeenshire being identified as a key target for anti-dog fighting action, with undercover officers focusing on Grampian, Glasgow and Edinburgh for investigations in coming years.
Between 2013 and 2018, there were 74 incidents investigated by police relating to the abuse of dogs in the north-east.
The areas that persistently featured as the subject of probes included Peterhead, Rattray and Cruden.
And earlier this year the Press and Journal revealed that more than one-quarter of all the dog owners caught behaving cruelly to their pets live in the north-east.
Police logged 76 such incidents across Scotland between the start of 2017 and September 2018, including 21 of these in the organisation's A division, which covers Aberdeen City, Aberdeenshire and Moray.
Throughout the 21-month period, a total of 92 animals were seized by officers in 35 separate incidents.
And in all but one case, the animals taken were dogs. The final case related to the welfare of a cow.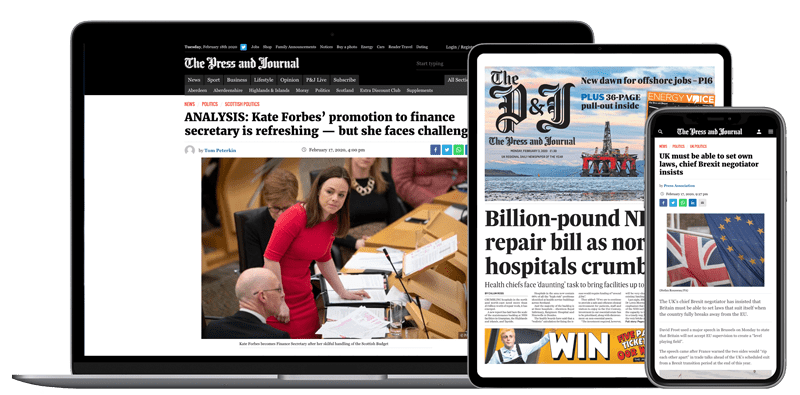 Help support quality local journalism … become a digital subscriber to The Press and Journal
For as little as £5.99 a month you can access all of our content, including Premium articles.
Subscribe