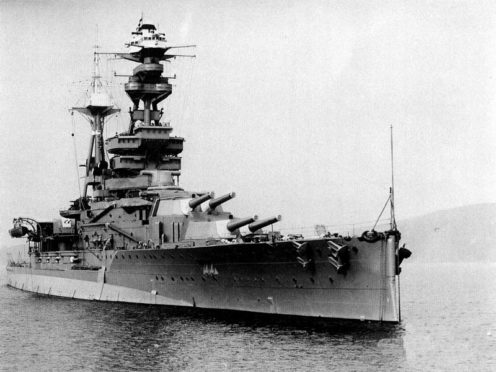 A Fraserburgh fishing vessel was at the centre of the frantic rescue operation that followed the sinking of the HMS Royal Oak at Scapa Flow on Orkney on October 14, 1939.
Amid the conflagration that claimed the lives of 835 men and boys, the Rosehearty-born skipper of the Daisy 2, John Gatt, showed sufficient courage in adversity that he was subsequently given the Distinguished Service Cross – the only military honour made by the British in connection with the disaster.
His steam herring drifter had been tied up for the night to Royal Oak's port side.
But when the sinking battleship began to list to starboard after being torpedoed by a German u-boat, Mr Gatt ordered Daisy 2 to be cut loose and his courage led to him being involved in numerous acts of bravery in the following hours.
Many of Royal Oak's crew who had managed to jump from the sinking ship were dressed in little more than their nightclothes and were unprepared for the impact of the frozen water.
A thick layer of fuel oil had coated the surface of the sea, filling men's lungs and stomachs and hampering their efforts to swim any distance.
Ignoring his own safety, Mr Gatt switched on the lights of Daisy 2 and he and his crew managed to pull 386 men from the water, including Royal Oak's commander, Captain William Benn.
The north east fishermen's heroic rescue efforts continued for another two-and-a-half hours, until nearly 4.0am, when the exhausted skipper reluctantly abandoned the search for more survivors.
He had sailed his ship back and forth through the wreckage, while scores of men were pulled on board, before relaying them to HMS Pegasus, the nearest large vessel.
Assisted by a variety of other ships that had arrived at the scene, he was responsible for rescuing almost all the survivors, for which he was honoured with the DSC.
The Daisy 2 displayed a plaque in the cabin, created in recognition of the crew's work throughout one of the worst disasters of the Second World War.
The vessel was later sold on to Ugie Fishing Company in Peterhead and was re-registered in the port in 1946 as PD92.