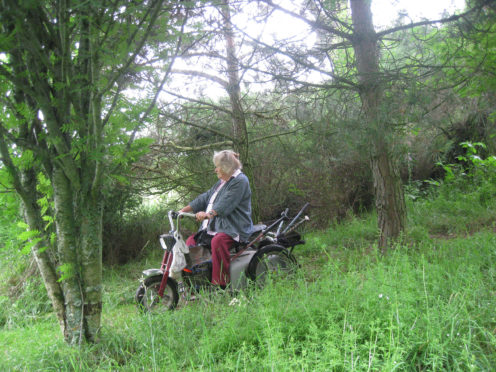 A 77-year-old farmer has been able to continue caring for her flock of sheep thanks to a Harley Davidson-esque mobility scooter.
Alison Williamson lives in Lumsden and has owned her flock of Shetland sheep and handful of Highland Cattle for 25 years.
Before retiring and starting her farming work, she was an animal behaviour research officer at Aberdeen University, where her husband was a chemistry lecturer.
In 1950 she contracted polio which led to severely restricted mobility and the condition has worsened over the years.
But where she once feared she would have to give up her animals, Mrs Williamson is now confident she can continue tending to her flock for years to come.
She enlisted the help of a local blacksmith to help her create a unique mobility scooter, using the TGA SuperSport model as the basis.
Often known as the Harley Davidson of mobility scooters, with its black and chrome retro styling, it is popular with members of the Disabled Ramblers charity.
The vehicle helps Mrs Williamson tackle the mud, ruts, slopes, rocks and burns as she cares for the animals on her 11 acres of land.
She also needed the stability of gripping a saddle, especially on rough ground, which the nearby blacksmith also created for her.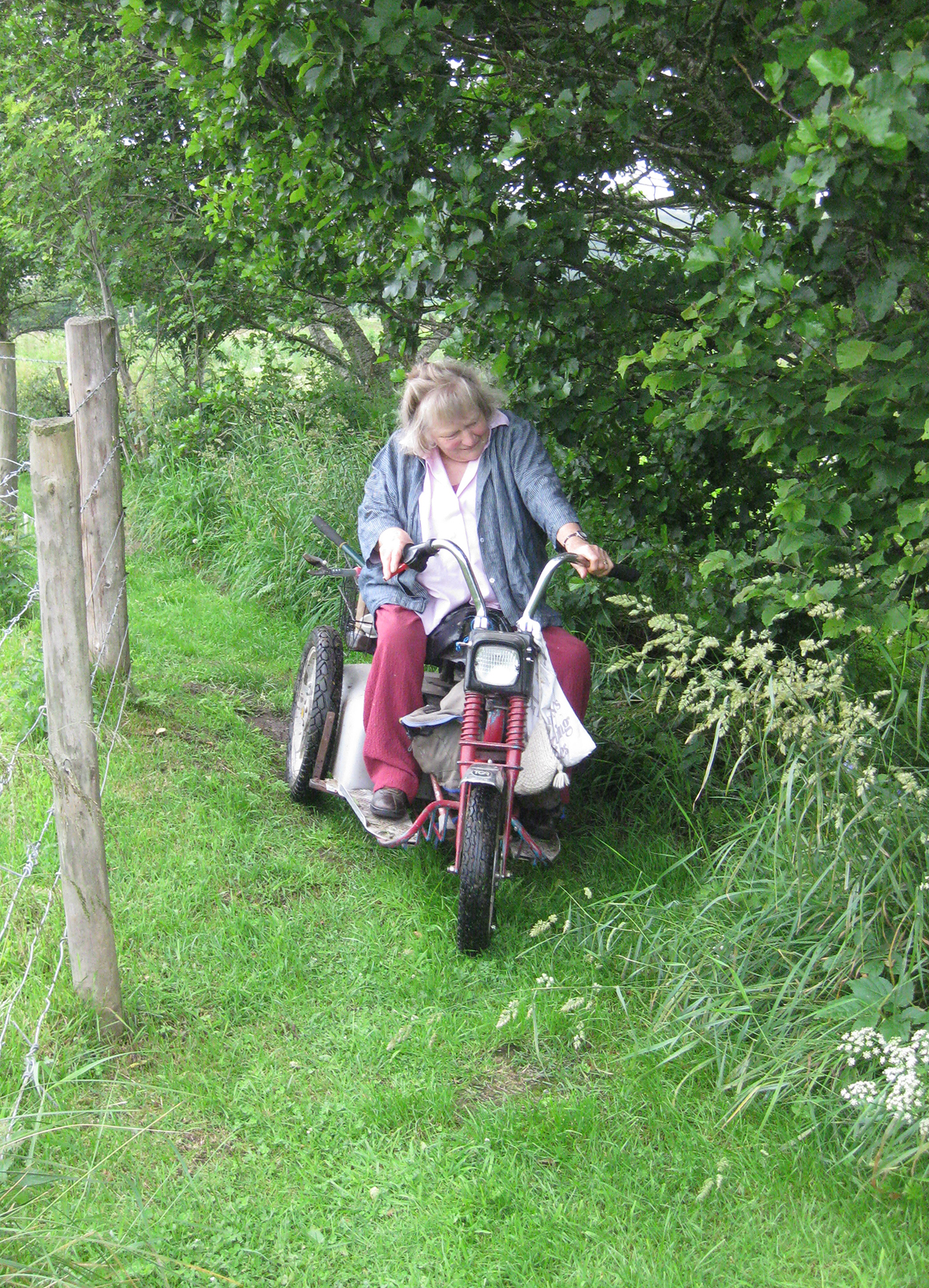 Mrs Williamson said: "My machine just keeps on going, whether I'm ploughing through snow, wind or rain.
"I've only needed one set of new tyres, a new inner tube, a battery and a couple of cables in all that time.
"I appreciate that my customisation wouldn't be suitable for everyone, but the addition of a saddle means I can use my scooter more like a motorbike, really leaning into turns and slopes.
"The lower centre of gravity adds to stability too.
"These days it enables me to continue gardening and to do general land management tasks."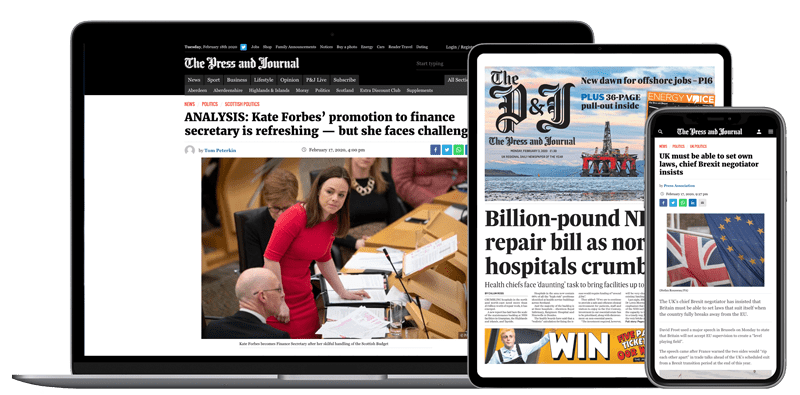 Help support quality local journalism … become a digital subscriber to The Press and Journal
For as little as £5.99 a month you can access all of our content, including Premium articles.
Subscribe