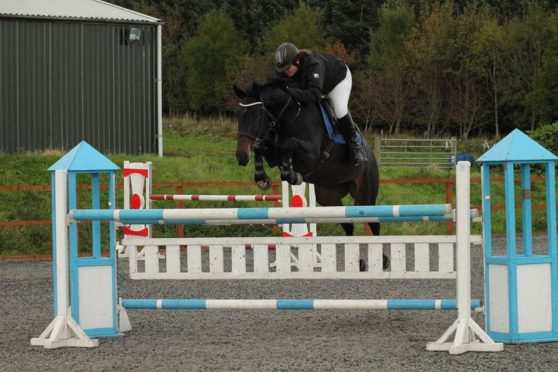 More than a dozen saddles have been stolen from an Aberdeenshire riding school.
Staff at the Cabin Equestrian Centre in Inverurie discovered the saddles – worth about £6,000 – were missing as participants of a charity riding class arrived earlier this week.
Police are investigating the theft, which is believed to have happened between 9.30pm on Monday and 7am on Tuesday.
Ten school saddles – used for lessons and events – have been taken, along with three owned privately by staff.
THEFT OF EQUESTRIAN EQUIPMENT

Overnight on Mon 14th into Tues 15th Oct a range of high-value saddles were stolen from the Cabin Centre, #Inverurie

Can you help us find the stolen items & trace those responsible?

Call 101 & quote inc 1466 of 15th Oct.https://t.co/VrCWihxU6W pic.twitter.com/65NOeSVG5U

— Aberdeenshire South Police (@ShireSouthPol) October 17, 2019
Fiona Quennell, who runs the yard with her husband Morgan, said she felt "violated".
The theft was discovered just as a group of riders from North East Sensory Services (Ness) began arriving – forcing staff to cancel the session at the last-minute.
Mrs Quennell said: "We've been here 25 years and never had any problems and felt very safe.
"The girls had gone to set up for Ness arriving and found out the items were missing.
"It was a nightmare, we've never experienced anything like this before.
"Ten saddles used for lessons are gone, as well as three saddles owned by the girls that work here – overall it's a value of around £6,000.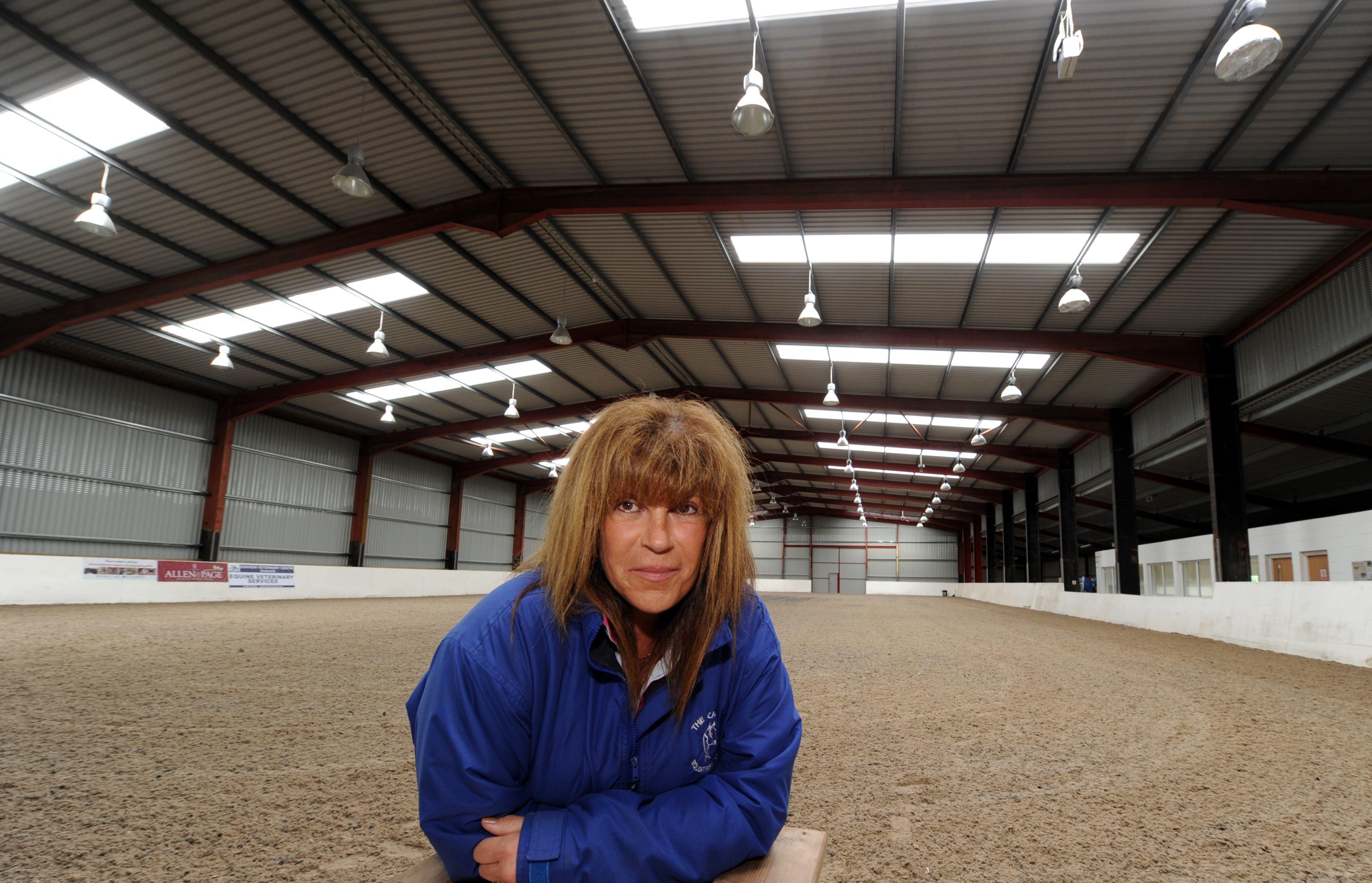 "The girths, stirrups, irons are all gone as well.
"This has hit us hard – the school holidays are when we typically are more busy but we've had to cancel some lessons."
The centre offers lessons for all ages and abilities of riders, hosts after school clubs as well as horse riding competitions.
Mrs Quennell added that the saddles would have been very heavy to carry, and that a saddle bag was found abandoned in bushes nearby the property.
However, she praised the riding community for rallying around.
Horse Rescue Scotland, based in Bankock in Falkirk, has offered to donate equipment while individuals from Kinross, Linlithgow and Stirling have been in touch to help.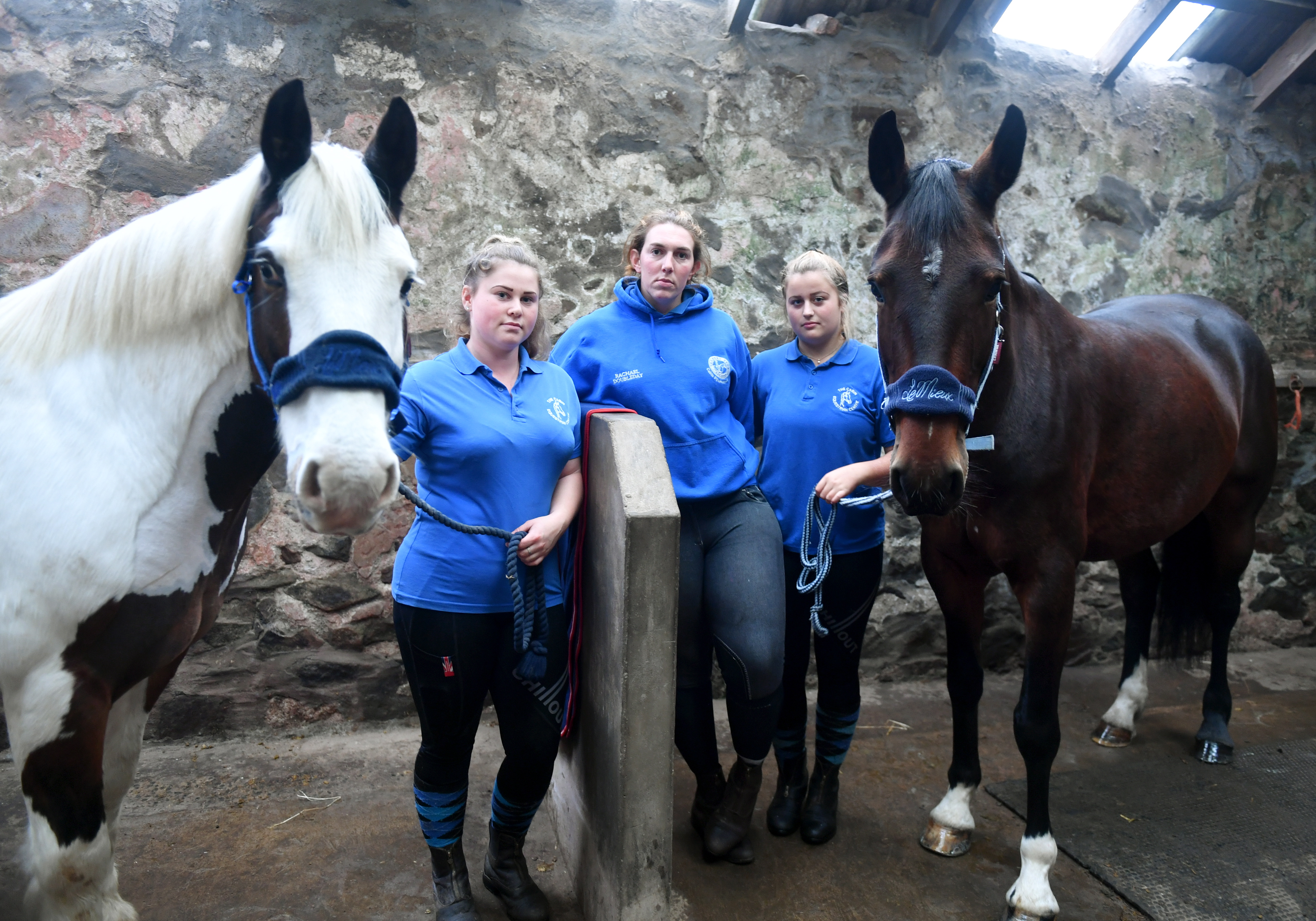 Mrs Quennell said: "Weve been overwhelmed at the response – people have offered to loan us equipment or gift us saddles, it means so much.
"The horse riding community have offered support in their droves and it has been rather emotional for all of us.
"I was in tears yesterday when someone gave us a saddle, you don't always realise the amount of kindness in the world.
"This has reminded me of it."
A police spokesman confirmed inquiries into the theft were ongoing.