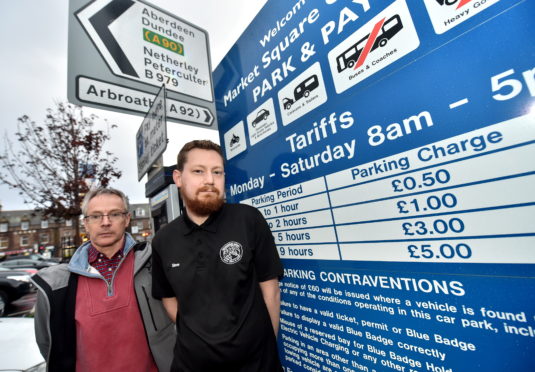 Hundreds of people have signed a petition urging Aberdeenshire Council to reinstate free parking in their towns.
The local authority axed free parking at the start of September, with motorists now charged 50p for the first hour and up to £5 for more than five hours.
But businesses across the region have claimed they have taken a hit as a result, with many reporting the town centre car parks are now empty.
Now a petition has been set up, with hundreds of people already backing the call for the council to think again.
Josh Gall set up the petition, as he frequently used to take advantage of the free short-term parking to shop locally and attend appointments.
The 23-year-old, from Fyvie, said: "I've been pleasantly surprised at the interest people have taken in regards to the issue.
"It's shown me that many people in Aberdeenshire share my frustration at the disruption to their accessibility to services in our towns big and small."
Across Aberdeenshire, business owners have hit out at the charges.
Dick Taylor, who owns Taylors of Banchory said: "The problem of reduced footfall is an issue across Aberdeenshire as a result of this change.
"It's concerning for all the shops in Banchory and it's another nail in the coffin for local trade."
Steve McQueen, of Fountainhall Wines in Stonehaven, added: "I don't think the charges are working quite how the council have expected, and we have noticed the car park become far emptier.
"Our trade relies on people running in and out shops as part of their daily routines, so the changes really have had a negative effect on many businesses."
Ian Philip, of the nearby Aly Bali jewellery shop, added: "During the consultation period we brought together 70 businesses who opposed the changes, but the council didn't listen."
Alison Hendry, of Up West Craft & Design in Inverurie, said: "I think it was a bad idea to up the cost.
"If people are watching their clock to make it back to their car within an hour before the charge rises, then they're less likely to pop into local shops – it will be easier just to do one quick shop in somewhere like Tesco."
Banchory councillor Ann Ross has supported those fighting to keep their high streets alive.
The Conservative – who did not vote in the debate to reintroduce charges – said: "The reasoning behind the vote was that the car park budget was making a loss, however there are consequences to this decision which we are seeing today.
"We don't see the direct benefit in north-east Scotland – arguably the golden goose of Scotland – of the tax receipts and receipts from the business rates raised here.
"This has forced local authorities into the unenviable position of having to make impossible decisions when formulating budgets."
Peter Argyle, chairman of Aberdeenshire Council's infrastructure services committee, said: "The new tariff was introduced to end an unsustainable deficit in the car park budget.
"We have also introduced a range of easy payment methods including contactless, which is proving very popular.
"It would be disappointing if people were to avoid our town centres because of an erroneous message that parking is expensive or difficult – it is neither.
"Businesses should be promoting our town centres and encouraging people to visit them. I would encourage everyone to make full use of our excellent town centres."
A Scottish Government spokesman said: "It is the responsibility of individual councils to manage their own budgets and to allocate the financial resources available to them on the basis of local needs and priorities.
"The package of local tax reform measures announced at the budget will deliver the most significant empowerment of local authorities since devolution."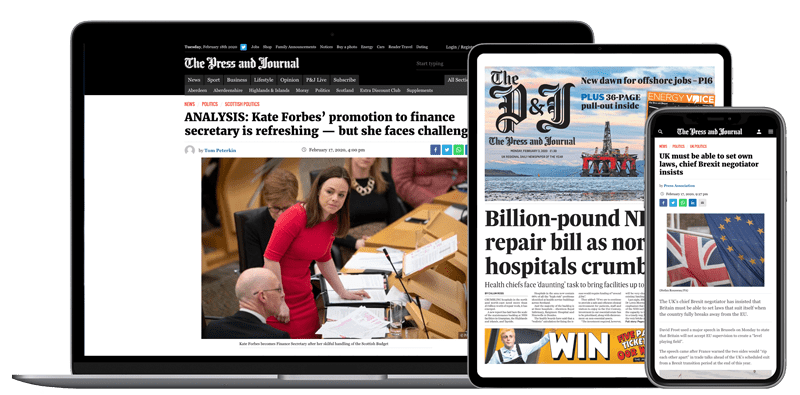 Help support quality local journalism … become a digital subscriber to The Press and Journal
For as little as £5.99 a month you can access all of our content, including Premium articles.
Subscribe