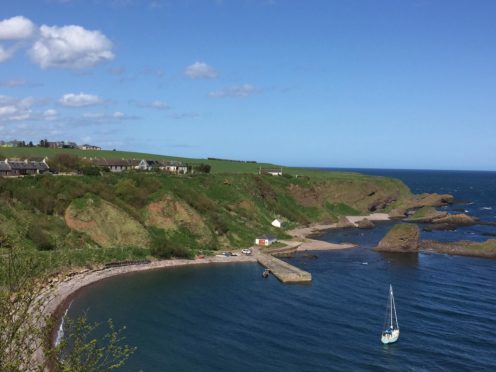 Fears have been raised that inconsiderate holidaymakers risk ruining a stretch of picturesque Aberdeenshire coastline.
A number of locals in Catterline have raised concerns about the impact of some visitors on their community as part of a consultation.
The owners of Cloak Caravan Park are seeking to extend the site by 4,900 square metres and increase the number of caravans on site from 46 to a potential 63.
They have sought the views of residents as part of the process and have received some vocal support, significant praise and the backing of planners.
But the consultation has also received a number of less than enthusiastic responses.
One worried neighbour said their letter in opposition was written out of "desperation and despair".
Ian Sim claims tourists at the site negatively leave their mark on the nearby beaches – most unpleasantly by using the beautiful coastline as a toilet.
He wrote in his objection letter: "Irresponsible visitors are leaving disregarded litter, dog mess and waste food at the harbour".
And he said that on more than one occasion he'd been forced to take his two collie dogs – suffering from upset stomachs after contact with some of the refuse – to the vet for consultations costing hundreds of pounds.
Mr Sim adds: "To my shock and disgust they are leaving human faeces and using the beach and harbour surroundings as an open toilet."
Other objectors claimed that the increased number of large vehicles using the single track road through Catterline would cause a significant safety risk to other cars and pedestrians – and that they had already seen the effect of congestion on local farmers.
Jane and Alan MacKenzie said some roads in the community were already blighted by dangerous junctions, poor visibility and a "lack of proper speed restrictions".
And David Craig wrote: "We are concerned about the inevitable increase in traffic on single track roads with no pavement.
"This road is frequently used by pedestrians, dog walkers and children going to and from school and parents with young children in prams, so the increase in traffic will have a direct impact on pedestrian safety."
However the caravan park owner, Lindsay Soutar, has been left "disappointed" in the community response.
He said: "The litter and waste is certainly not us – that idea is nonsense. We are really big into recycling.
"I believe it is local divers who have no toilet facilities down at the beach.
"At the end of the day we hope the expansion would benefit the entire village and local businesses – and add to what we had hoped was a good community spirit."
Other residents have seen it as a blessing for the small town and a chance for the businesses to thrive.
Richard Lennox wrote: "This proposal will help and continue to support the local area in terms of the tourists it attracts and the resulting economic benefits this brings to local attractions and businesses.
"The local community needs to start supporting their local businesses. Are visitors not welcome to Catterline?
"We should be embracing the chance to boost the popularity of such a place, not trying to drive away tourists."
And John Mailey said: "I personally have visited Cloak Caravan Park for numerous years and have seen the business grow, attracting visitors from far afield.
"It has successfully diversified from a working farm into a business which contributes to the local economy."
He said it "made sense" to support a business that attracted people such as himself to the area.
The Kincardine and Mearns Area Committee will meet next week to discuss the extension.
Planning officials have recommended they grant full planning permission to the owners of the caravan park.
A report to councillors, compiled by Stephen Archer, reads: "Due to the existing use of the site and the proposed scale of the extension, it is not considered there would be an adverse impact on amenity of neighbouring residents or on the character or appearance of the Catterline Conservation Area."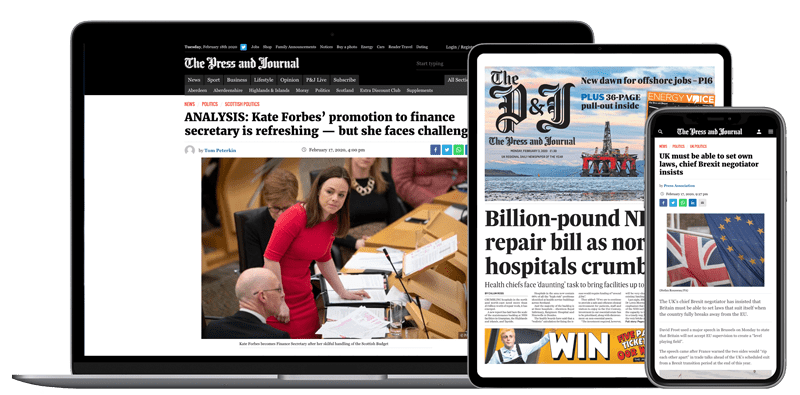 Help support quality local journalism … become a digital subscriber to The Press and Journal
For as little as £5.99 a month you can access all of our content, including Premium articles.
Subscribe