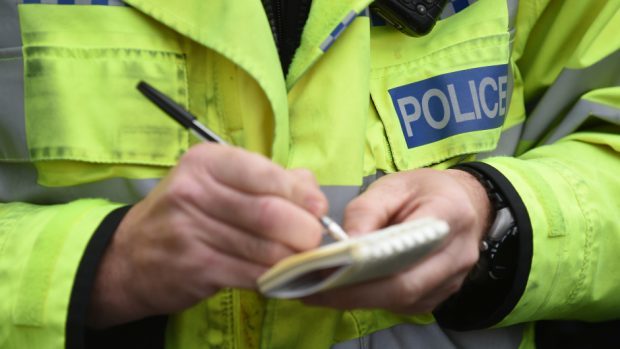 More police offices and stations have been shut down in the north and north-east than anywhere else in the country since the formation of Police Scotland.
The loss of dozens of buildings, some of which were based in poorer areas, was last night condemned by politicians who stressed the importance of having a "visible presence on the ground".
The string of closures has taken place since the country's eight regional police forces merged into one central organisation in 2013.
At the time, the Press and Journal reported fears that impending budget cuts would result in stations being shut.
But then Chief Constable Stephen House stressed that the force would focus "far more" on "administration and back office buildings" when it came to downsizing its estate.
However, since Police Scotland was officially founded on April 1, 2013, a total of 125 police stations and offices have been shut down throughout the country.
The single worst-hit council area for closures was the Highlands, with 19 stations and offices axed.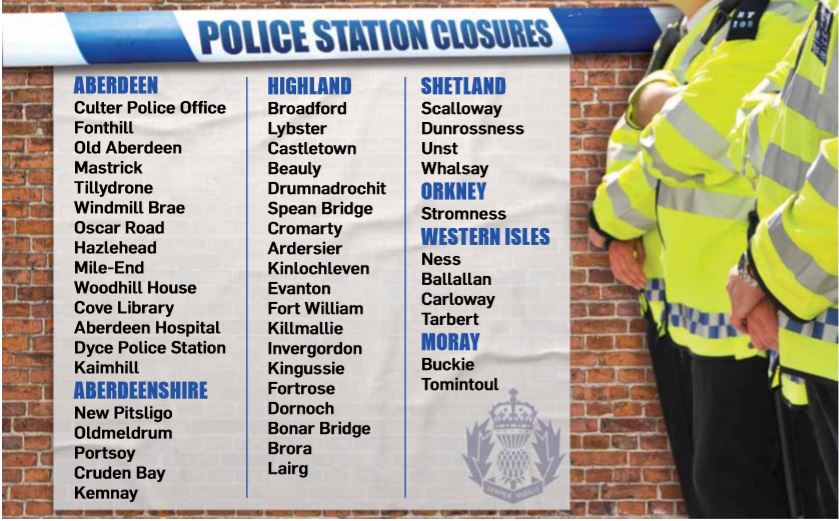 Aberdeen was the second most affected council area with 14 shut, including some in the city's poorest communities.
North East regional MSP Lewis Macdonald last night branded the situation "alarming".
He said: "It is particularly alarming to see some of these closures taking place in some of the most vulnerable communities in Aberdeen, where having a visible presence on the ground is arguably the most important.
"For older people or those who may feel vulnerable or threatened, being able to speak to a person face to face makes all the difference.
"I don't take the view that police should never close offices, but I think it's really important that communities can still feel confident and have easy access to the police when they need it."
Five stations have closed in Aberdeenshire, two in Moray, four in Shetland, one in Orkney, three in Argyll and Bute and four in the Western Isles.
Donald Cameron, MSP for the Highlands and Islands, said: "This is further evidence that Nicola Sturgeon's centralising government simply does not care about rural Scotland."
A spokesman for Justice Secretary Humza Yousaf said: "We will take no lectures from the Tories, who have presided over a catastrophic fall of more than 19,000 in police officer numbers in England and Wales since 2007, while here in Scotland the SNP Government has ensured numbers remain at historically high levels."
Deputy Chief Constable Will Kerr last night argued that buildings had been closed for "strategic" reasons.
He said: "Scotland's policing estate has been built up over the course of several decades and some buildings are no longer in the right place or operationally fit for purpose.
"We do understand how important local police presence is to communities and our estates strategy details our intention to increase community bases for local officers, while identifying more opportunities to share locations with key partners.
"We are also increasingly enabling officers to spend more time out in communities through projects such as the roll-out of mobile devices."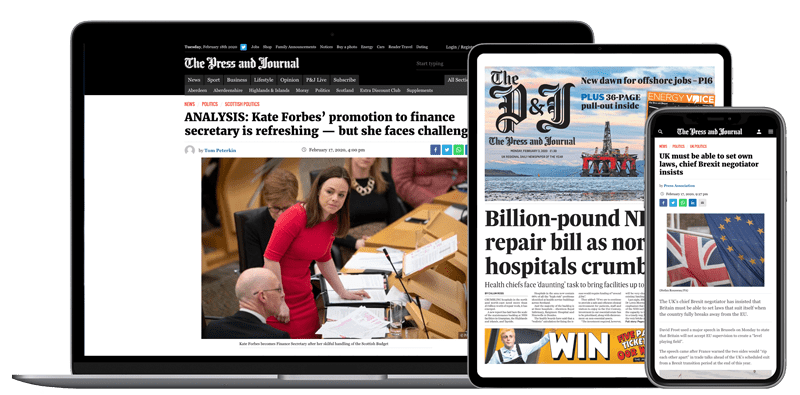 Help support quality local journalism … become a digital subscriber to The Press and Journal
For as little as £5.99 a month you can access all of our content, including Premium articles.
Subscribe