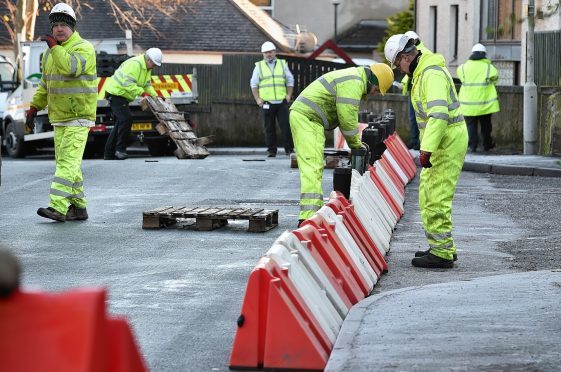 Flooding experts have stressed that they "don't want" to build a controversial wall along a popular promenade – but say problems such as climate change make it necessary.
Proposals for flood solutions that could forever change Stonehaven's seafront went before the Kincardine and Mearns area committee yesterday.
Councillors grilled the engineers behind the works, who have recommended that the town's seawalls be raised by 3ft from Cowie to the harbour.
Lee Watson, principal engineer at JBA Consulting, said they were aware some aspects of the recommendations were "contentious".
He added: "Sea walls need to be raised and all our findings show that climate change will call for an increased need for this.
Please don't build the wall! Controversial Stonehaven wall raising is part of flood protection study
"We don't want to raise the wall – but that's the result of our findings and will protect the town for a substantial period longer than other options."
Local resident Alan Turner, who is a member of the Stonehaven Flood Action Group, said the proposed wall would be detrimental to homeowners and impact businesses.
And councillor Sarah Dickinson called for the impact on the town to be assessed.
She added: "The front is critical to the economy of Stonehaven, more than 80% of our visitors come for that amenity."
Mr Watson said it was an "oversight" not to carry out an assessment but insisted he was "not pulling wool over anyone's eyes".
He said: "All the information was available at consultation meetings and online."
Under the plans, the town will be split into three zones with a different variety of flood prevention measures in place to protect them for decades.
Senior engineer with JBA, Doug Pender, said: "As sea levels rise, there is no other way to manage that other than by raising the sea walls.
"This will manage present and future risks to the town."
He added that a glass or transparent wall structure was "potentially" an option in the future.
The matter will be raised again at the next meeting of Abedeenshire Council's infrastructure committee.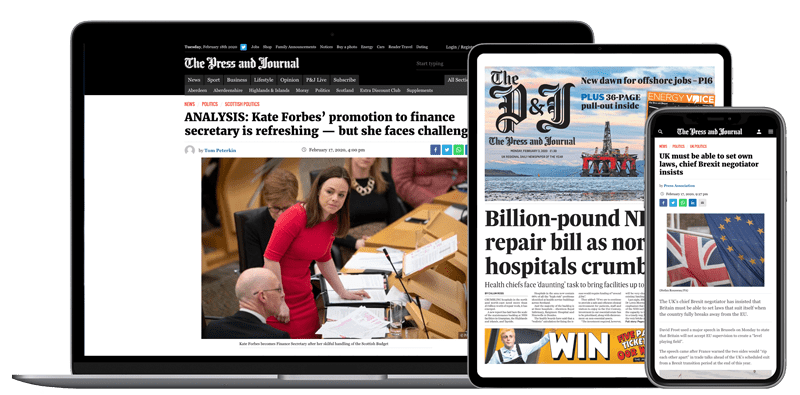 Help support quality local journalism … become a digital subscriber to The Press and Journal
For as little as £5.99 a month you can access all of our content, including Premium articles.
Subscribe