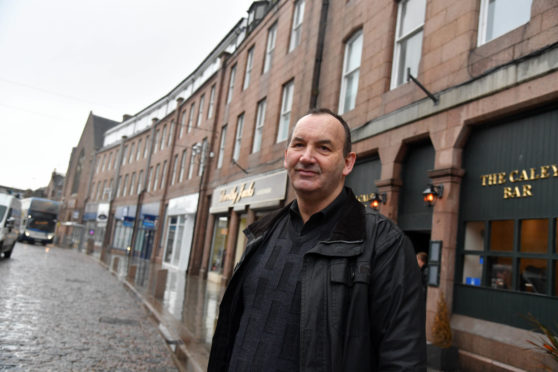 A local historian is appealing for the public's help as he tries to piece together information on the family businesses which once thrived in a north-east town.
Robert Smith is asking for old photographs and clippings relating to family-run firms in Peterhead during the 1980s and 1990s.
The retired policeman worked in the area between 1983 and 2008, during which time he said he got to know local traders "very well".
Now that he has more time on his hands, he is interested in discovering more information about the history of family businesses in the town.
Mr Smith said: "This will be a slow but enjoyable research project which will involve many hours of sifting through archives.
"I'm planning to write up the research in a pamphlet to be published by the the Family History Society of Buchan."
"I'm looking for members of the public to come forward if they have any old photographs, notes or scrapbooks to help with my research."
Mr Smith believes the research will be important for future generations to look back on.
He added: "We are living in a digital age where most people don't print photos, it's all on mobile phones, computers and on USBs.
"If the Family History Society of Buchan is still going in another 50 years time, this might mean there could be less data for them to look at.
"In a year's time I hope to give a talk on what I have found out."
To date, there are only a few Peterhead family business histories in print.
Mr Smith pointed out that research into family histories usually concentrates on "genealogical aspects of an individual family unit" and explores a family tree.
He added: "Many family business histories remain undocumented or are only circulated within family circles.
"Often, they remain as oral histories or in handwritten notebooks or scrapbooks.
"Seldom is the combined effect of numerous family businesses on the growth and wellbeing of an area considered."
Peterhead North and Rattray councillor, Anne Allan is part of the Family History Society of Buchan was among those at a recent public meeting about the project.
She said: "I'm really looking forward to this and I'm sure there will be some fascinating stories."
Those interested in contributing to the research can do so by contacting the Family History Society of Buchan at info@buchanroots.scot or by contacting Mr Smith directly at r.smith-a@hotmail.com